79 models
7,449 photos
308 videos
Unique content, updated every 4 days
High quality videos and pictures
Smothered and Milked by My Leather Leggings part1
February 23, 2020, 8 mins 36
My leather slave has not been milked for a long time but he will have to earn his release. I know how much he loves my leather leggings and my ass...he must show me how much he adores me first. Then I use his face as my seat and smother him underneath my leatherclad butt, rub my ass on to his erection and make me very horny.
Contains: high heels, trousers, femdom, handjob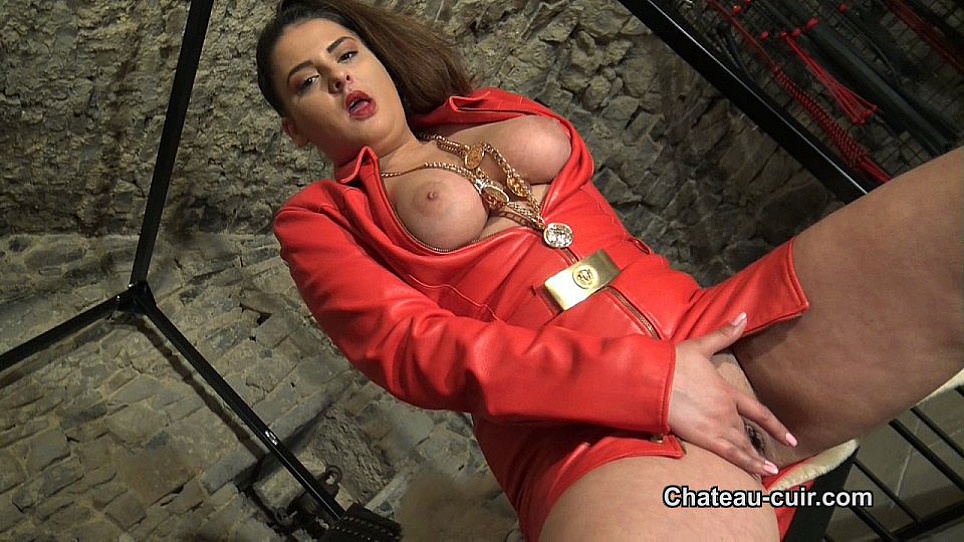 Versace leather and fur pleasure
February 19, 2020, 8 mins 33
Draped in luxurious Versace leather and a soft, fox fur coat...Miss Coco loves her expensive and gorgeous outfit. She is to be adored and worshipped but she also likes to tease you. Her hot curves look so inviting in that red leather dress, don't they? She is ready to play with you...
Contains: furs, dress, solo, high heels, masturbation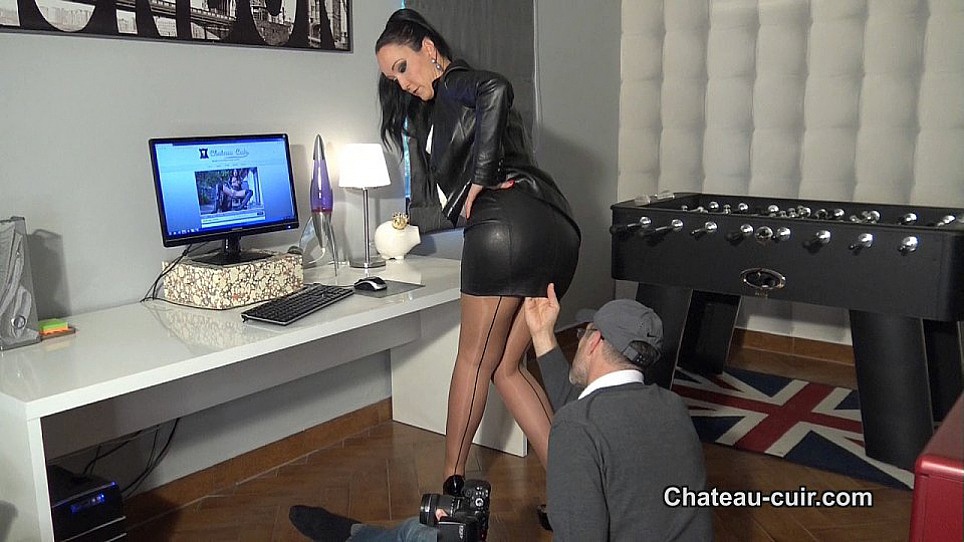 Kinky leather fetish photoshoot part 1
February 15, 2020, 7 mins 15
Whilst making new pictures for my leather fans, I see how excited the photographer is getting as well. He has a very horny look on his face and can't stop getting closer to my sexy leather business outfit.
Contains: high heels, coats/jackets, skirts, pantyhose, handjob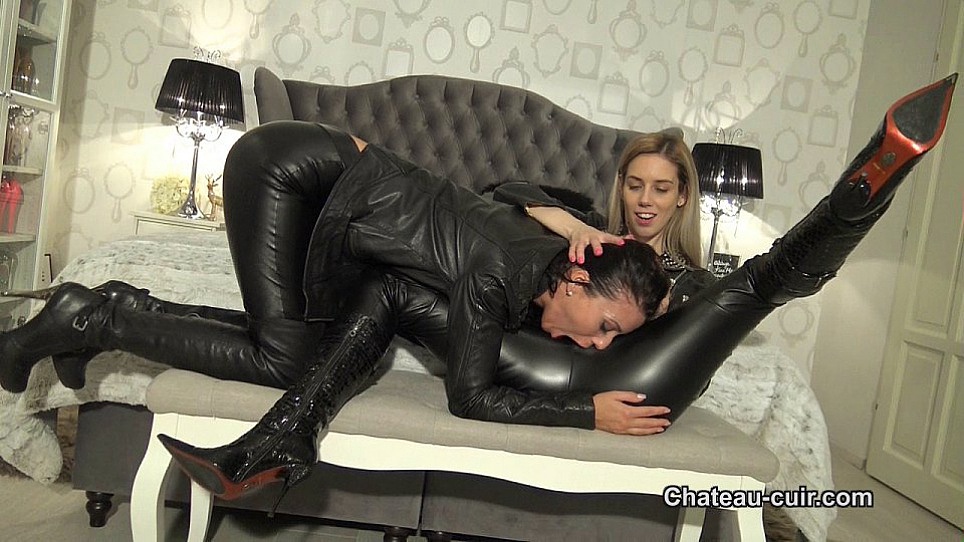 Lesbian sex in full leather part 1
February 11, 2020, 6 mins 59
Girlfriends Nesty and Vicky are once again dressed for leather sex. They just can't get enough of seeing each other in tight leggings and leather biker jackets. These hot girls are going to have so much lesbian fun!
Contains: blonde, trousers, coats/jackets, girl/girl, boots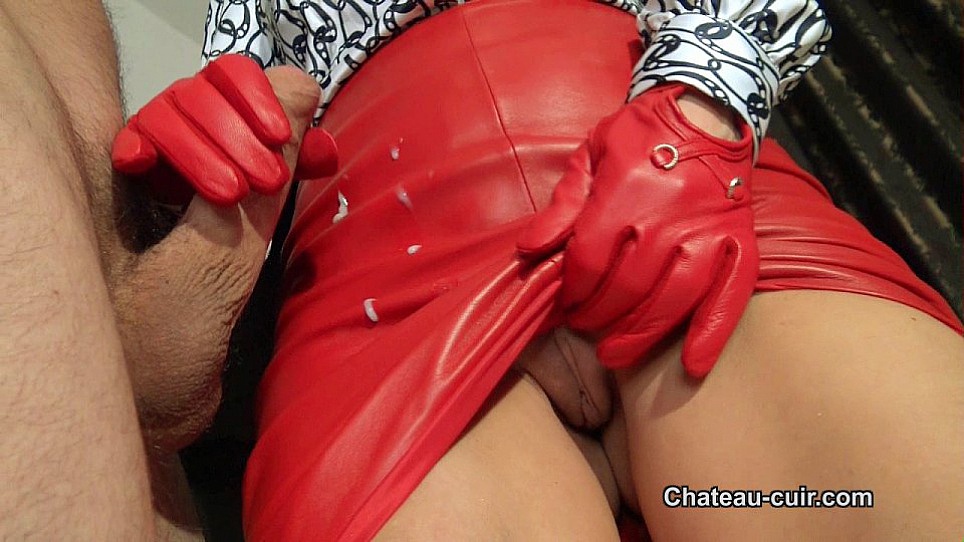 Drained on My red leather skirt
February 7, 2020, 12 mins 57
Are you a lover of leather? Then I know you will appreciate my new red leather skirt and gloves. They feel amazing on me and I love teasing your cock with my soft, leather gloved hands. Let's trap your dick between the leather layers and fuck your cock like this. Make sure you control yourself till the end, as I want you to cum on my red skirt.
Contains: skirts, handjobs, cum on skirt, gloves, POV, high heels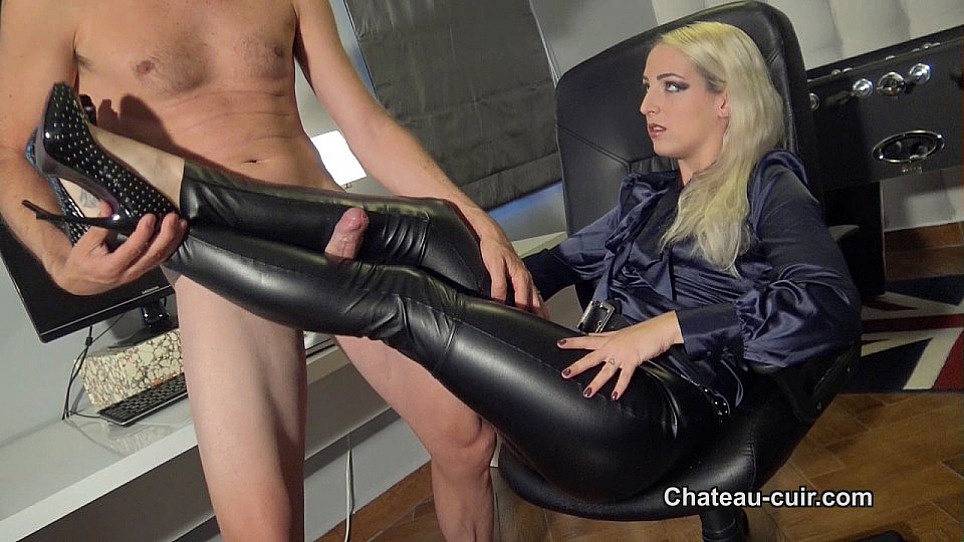 Leather leggings fuck in the office part 1
February 3, 2020, 8 mins 10
He lives under her desk as her office slave, every day admiring and lusting after her leathers. Miss Liz adores teasing him and making him weak with her sexy leather leggings. If he is a good leatherlicking slave she will let him fuck her pants.
Contains: trousers, high heels, blonde, boy/girl
recent photo updates
high resolution images inside