74 models
7,229 photos
253 videos
Unique content, updated every 4 days
High quality videos and pictures
Lesbians getting off in leather leggings part 2
July 18, 2019, 7 mins 48
Such hotties in tight leather leggings! Vivky and Nesty sure know how to get each other off in their leathers.
Contains: trousers, high heels, girl/girl, blonde, toy, masturbation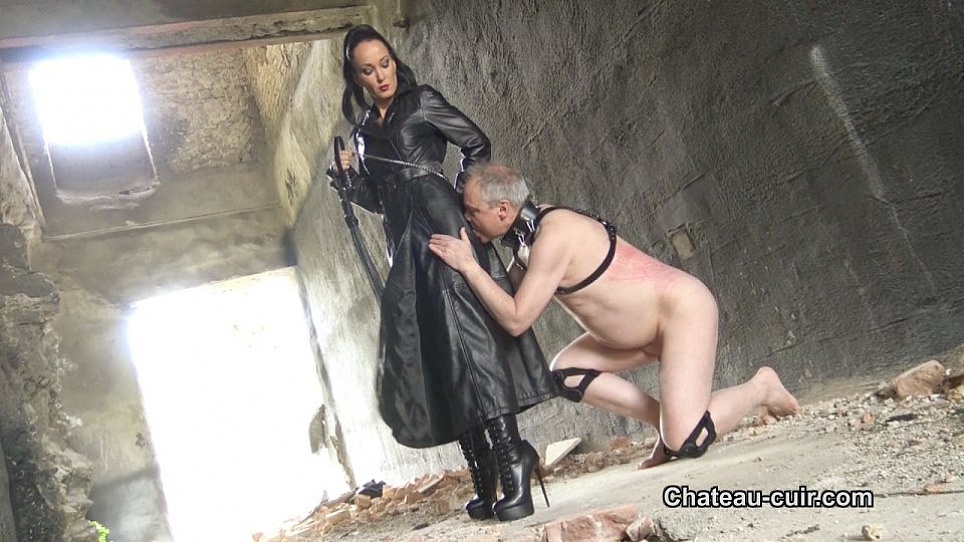 Outdoor leather Mistress worship
July 14, 2019, 4 mins 47
Adoring and pleasing his Mistress is in his DNA. He loves to worship me and my leathers so much that even when I flog his back, he keeps licking and polishing my long leather coat. Look at how he clings to Me, like I am the only thing that matters on this planet...and he is correct. He is conditioned to be my leather licking slut.
Contains: coats/jackets, boots, gloves, outdoors, femdom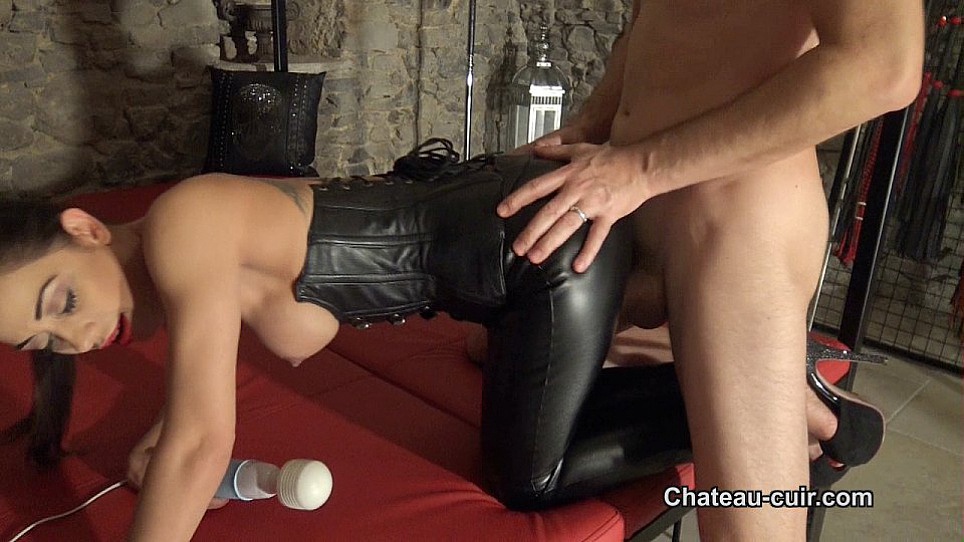 Her leather leggings fucker part 2
July 10, 2019, 10 mins 37
She then guides his hard cock between her legs and orders him to dryhump her leggings. She loves teasing and denying him. Only after she had her orgasm will he be allowed to cum on her leather ass.
Contains: dungeon, trousers, corset, cum on ass, femdom, toy, high heels, masturbation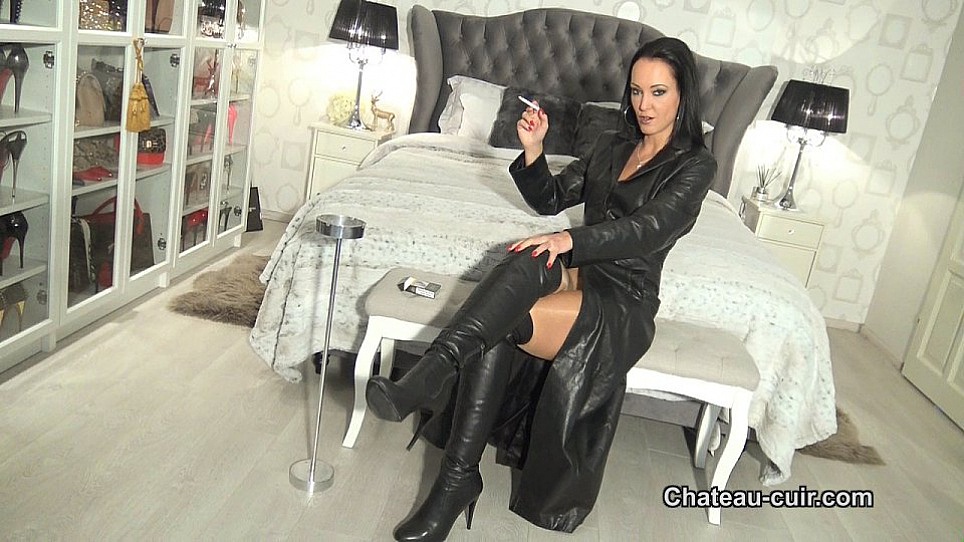 One cigarette leather wank
July 6, 2019, 7 mins 36
Leather and smoking gets you so horny, doesn't it? I love to make your cock hard and desperate and rubbing my leather coat and thigh high boots does exactly that. Once I light my cigarette, you have exactly the length of me smoking it to jerk your dick and cum. Can you manage to spunk on my command?
Contains: boots, coats/jackets, smoking, JOI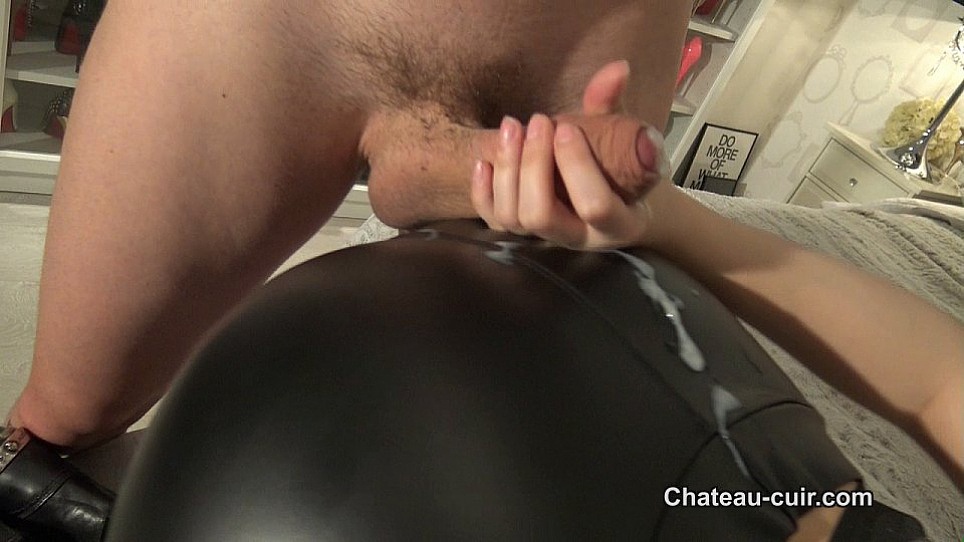 Cum on Mistress Liz's Leather ass part2
July 2, 2019, 8 mins 40
Mistress Liz loves to tease her slave with her leatherclad ass, he is ordered to fuck her tight leggings and cum on her perfect ass.
Contains: trousers, blonde, boots, femdom, cum on ass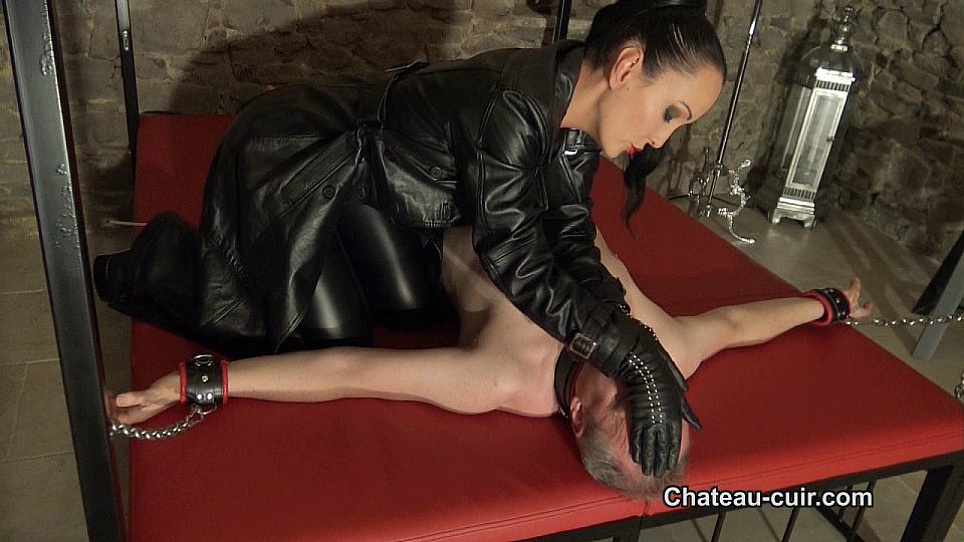 Leather smothered slave
June 28, 2019, 10 mins 59
I love infusing my slaves with my leather aroma, make them breath in my leathers and filling up their nose and lungs with my scent. My slave first gets a dose of my leather gloves, slowly at first but bit by bit taking his breath away. My long leather coat is excellent for covering his face and making sure that the only bit of oxygen is gone and he can only rebreath on my leathers. My leathercladass will create a vacuum for even more smothering. There is no escape, he will only breath in leather.
Contains: high heels, trousers, gloves, corset, coats/jackets, femdom, bondage
recent photo updates
high resolution images inside