78 models
7,237 photos
255 videos
Unique content, updated every 4 days
High quality videos and pictures
Nesty's love for satin and leather
August 13, 2020, 9 mins 18
Nesty is taking a break in the office and is in need of some leather fetish loving. She slips in to her tight black leather gloves and starts rubbing her sexy body with them. All this leather and satin feels so smooth, so horny! She loves teasing you and wants you to join her right now.
Contains: boots, gloves, blonde, fitting, solo, masturbation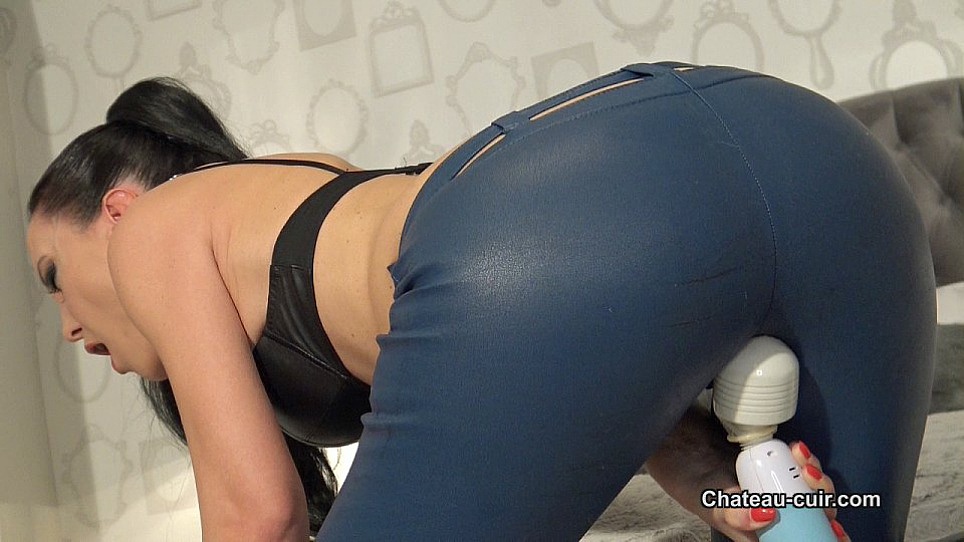 Cum in Miss Sixty leather pants
August 9, 2020, 8 mins 54
A private moment to myself and I simply cannot resist the touch and feeling of my vintage MISS SIXTY leather pants. They feel so good! I love how wet they get me. My fingers slide over my leatherclad pussy and my vibrator gets me off several times, making me even wetter. Every orgasm is real, no faking, these are my pure emotions.
Contains: trousers, solo, masturbation, toys, boots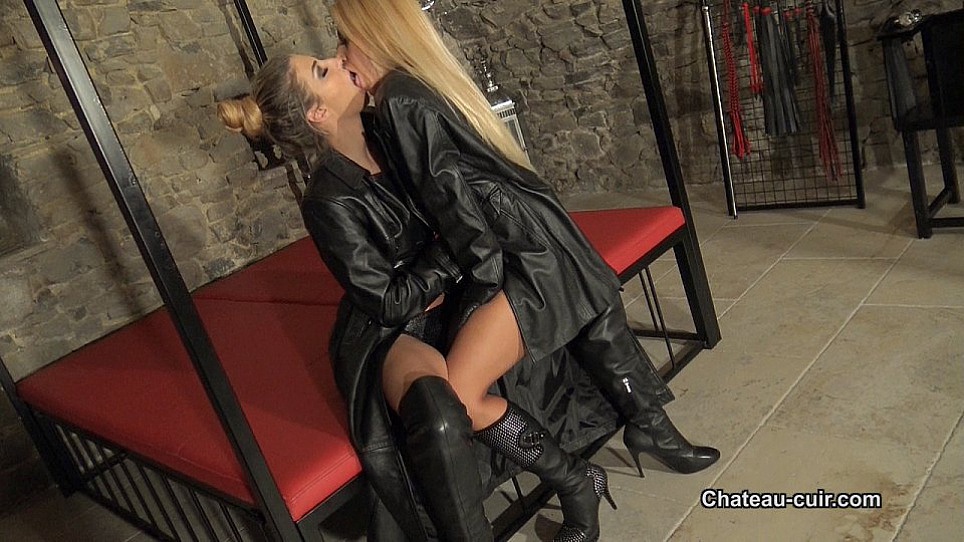 Lesbian sex in long leather coats part1
August 5, 2020, November 3, 2017
Hot blondes Nikki and Shona are getting very horny from watching, touching and smelling each others real leather coats.
Contains: blonde, coats/jackets, boots, gloves, girl/girl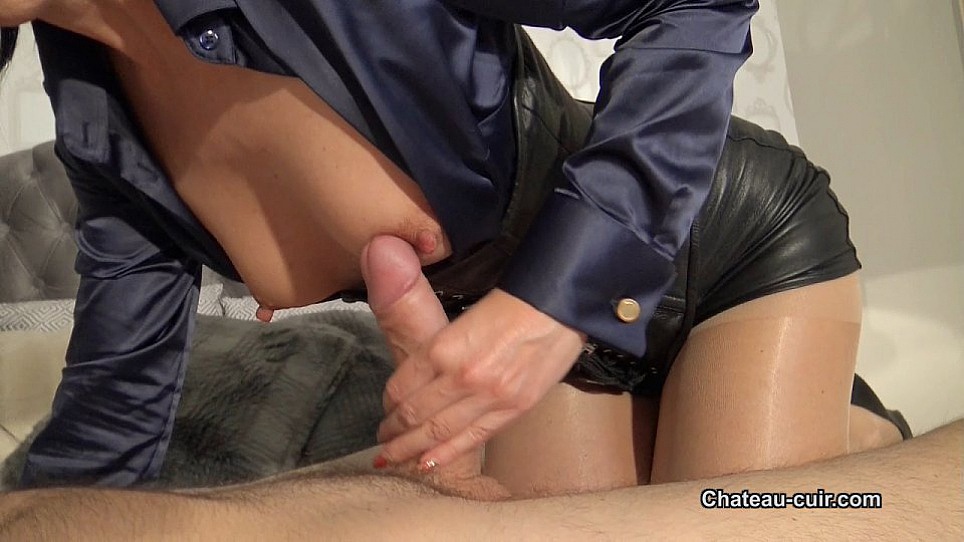 Leather and satin cock tease part 1
August 1, 2020, 9 mins 29
I know what you need: a good, long tease and I am wearing just the perfect outfit for it. Your cock gets hard instantly when I seduce you with my sexy body, satin shirt and beautiful leather outfit. I want you to lay down and enjoy the ride as I am going to tease you so hard.
Contains: POV, handjob, skirts, corset, pantyhose, high heels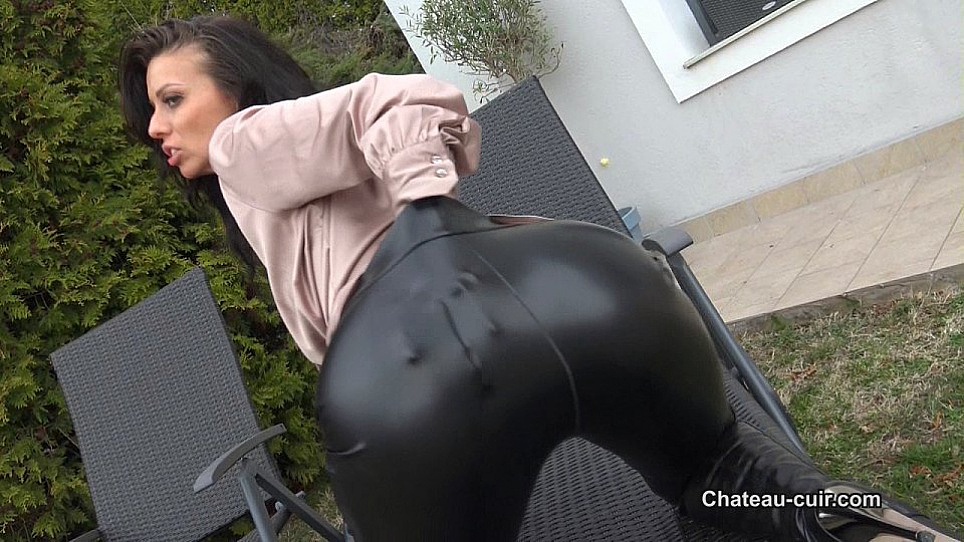 Outdoor fun in leather leggings
July 28, 2020, 11 mins 46
It's always leather weather! Vicky is enjoying some free time in the garden, dressed in her leather boots, leggings and jacket. She loves the feeling of leather and satin on her naked skin...she feels herself getting very horny and decides to start playing with herself. The taste of leather is so good! It is perfect for making her wet and wank her pussy inside her shiny leggings.
Contains: outdoors, trousers, solo, masturbation, boots, coats/jackets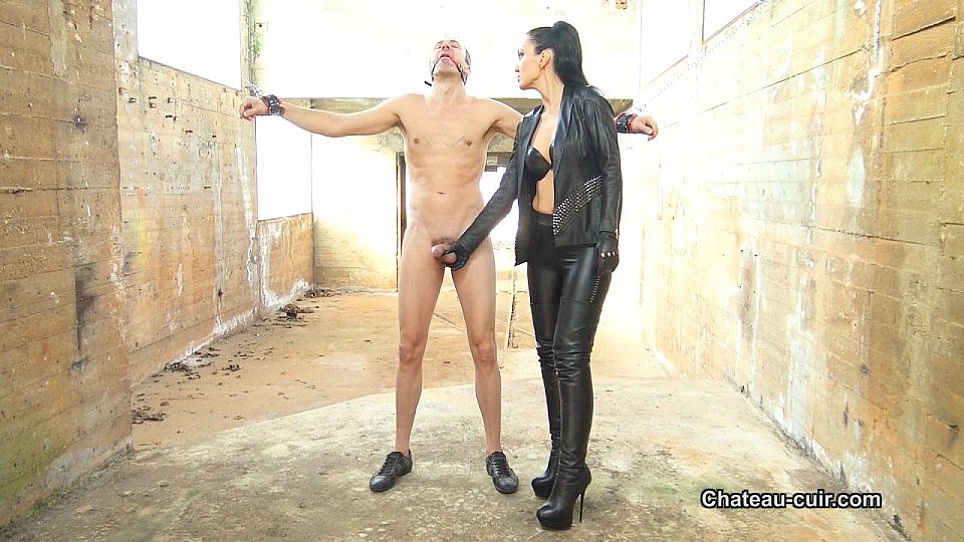 Enforced leather glove milking
July 24, 2020, 11 mins 38
Breaking and entering has consequences as this guy finds out. He sneaked in to my "slave correction facility" and now he finds himself naked and tied up...fully exposed. He has been secretly wanking and watching me, clearly he has a thing for dangerous women dressed in leather. I explain to him that I will jerk him off but he cannot cum by himself. I will control his cock and force him to orgasm, but it will be his last one ever. He tries to fight his predicament but he won't stand a chance.
Contains: boots, gloves, femdom, handjobs, trousers, coats/jackets, cum on gloves
recent photo updates
high resolution images inside