76 models
7,265 photos
262 videos
Unique content, updated every 4 days
High quality videos and pictures
Obey your leather Goddess
August 23, 2019, 10 mins 25
So you want to be my slave? My leather slave? Do you have what it takes to satisfy me? Start by crawling towards me and begin at the bottom, lick and admire my perfect leather boots. I will show you what and where to worship. I am going to control your tongue, your cock, your mind. You will have to obey your leather goddess and follow instructions.
Contains: boots, femdom, POV, dungeon, dress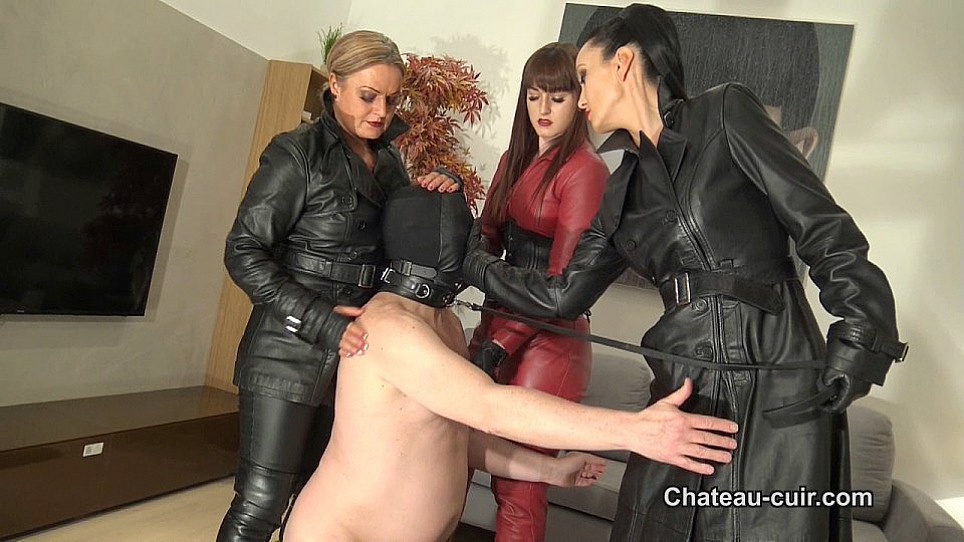 Triple leather Dommes smother
August 19, 2019, 12 mins 31
He can barely see and soon he will barely be able to breath. Our leather slave will be mesmerized by our pure leather smell. Being smothered by our leather gloves, coats and leatherclad bottoms. He must worship and suffer for his three leather goddess if he wishes to continue as our bootlicking slut. His mind gets taken over by us and the power of our leather touch and aroma.
Contains: coats/jackets, gloves, boots, femdom, catsuit, trousers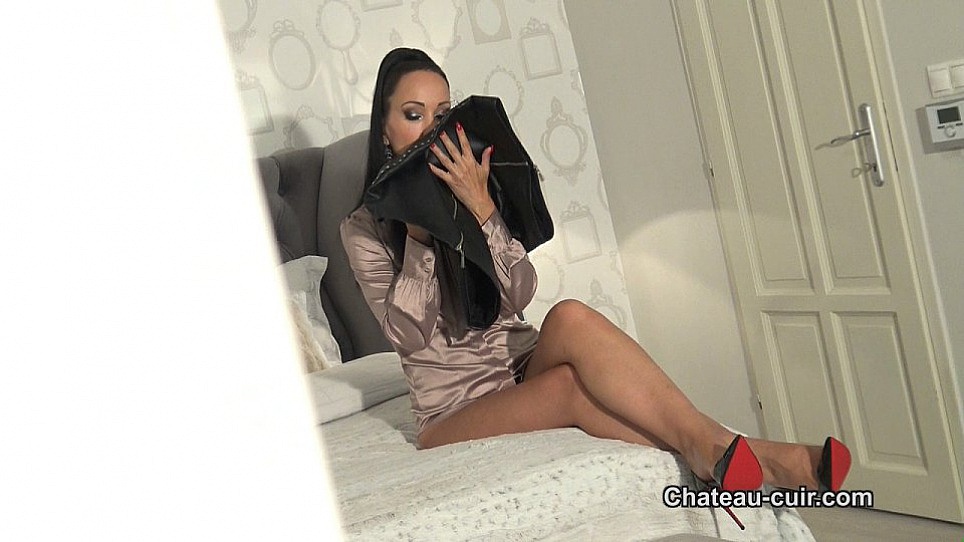 Voyeur cums on My leather skirt part 1
August 15, 2019, 9 mins 40
Love getting dressed in leather and satin...but I can feel somebody is watching me and I am right! There is a pervert in my room and I bet it is that guy that has been following me around town all day. I call him out, tell him to get closer and make him a deal.
Contains: skirts, high heels, POV, handjob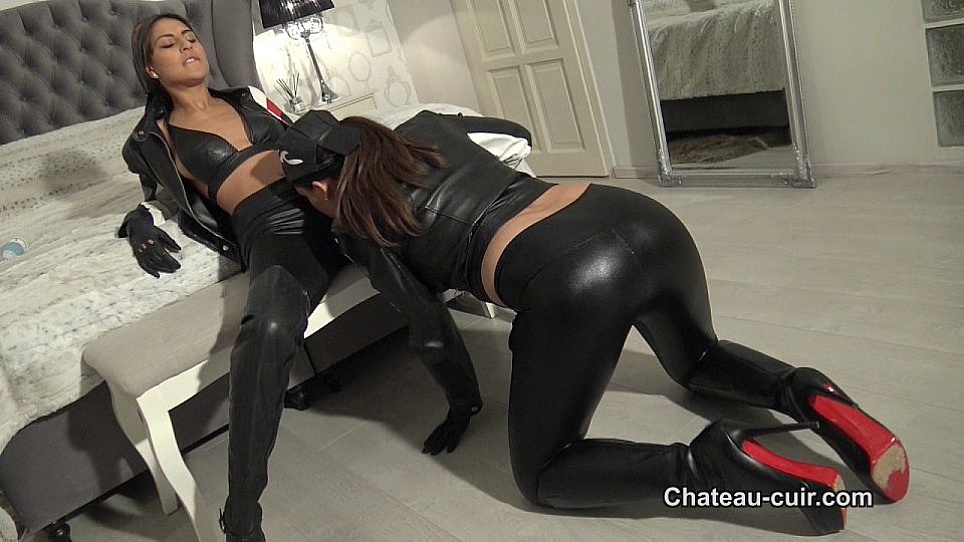 Biker girls cum in their leathers
August 11, 2019, 13 mins 21
Wow these biker girls are hot in their leggings, jackets and gloves! And they are feeling very horny too! Sarah and Coco certainly know how to tease and play with each other dressed like this. With the help of their tongues and a vibrator they want to reach their leather indused orgasm.
Contains: boots, trousers, coats/jackets, gloves, girl/girl, toy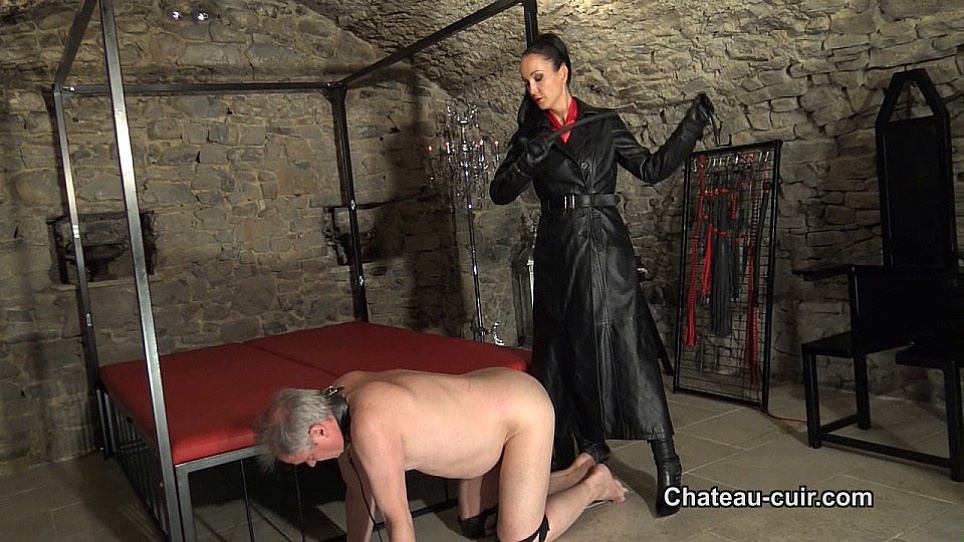 The price of leather worship part 1
August 7, 2019, 12 mins 56
Worshiping my leathers comes at a price, a sacrifice...as my slave knows. If he wants to touch, inhale, taste and admire my leather skins then his own skin will need to suffer for that honour. I start by whippinhg him and the more he can take, the more he endures for my pleasure, the more leather clothing items he may worship.
Contains: boots, gloves, coats/jackets, femdom, dungeon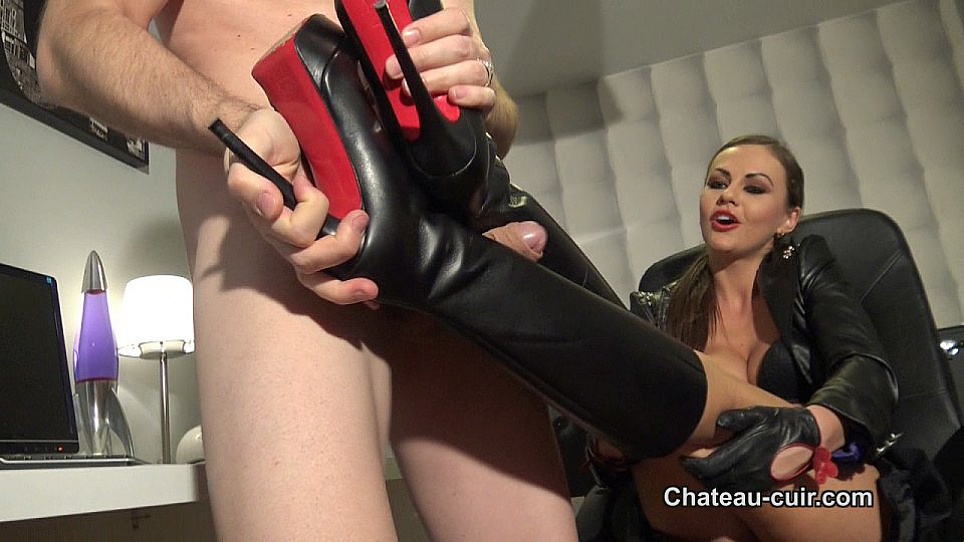 Boot licker reward
August 3, 2019, 11 mins 38
Miss Tina is in a good mood today. She allows her office slave to worship her black leather Louboutin boots. She watches him closely as he slides his tongue up and down her designer footwear. He will be granted a very rare release on to her beautiful boots...but he must show her how much he LOVES her and her sexy boots first...before he can fuck her booted legs and cum on them.
Contains: boots, gloves, skirts, coats/jackets, femdom, cum on boots
recent photo updates
high resolution images inside