79 models
7,380 photos
290 videos
Unique content, updated every 4 days
High quality videos and pictures
Teased by my leather pencil skirt
May 23, 2022, 8 mins 25
Such a sexy and tight new leather skirt, right? I bet you are already dreaming of tasting it...maybe even releasing yourself on to my leatherclad ass? Instead I have decided to merciless tease you with it, so I get you even more addicted to me, your leather Queen.

Contains: skirts, tease, POV, high heels, pantyhose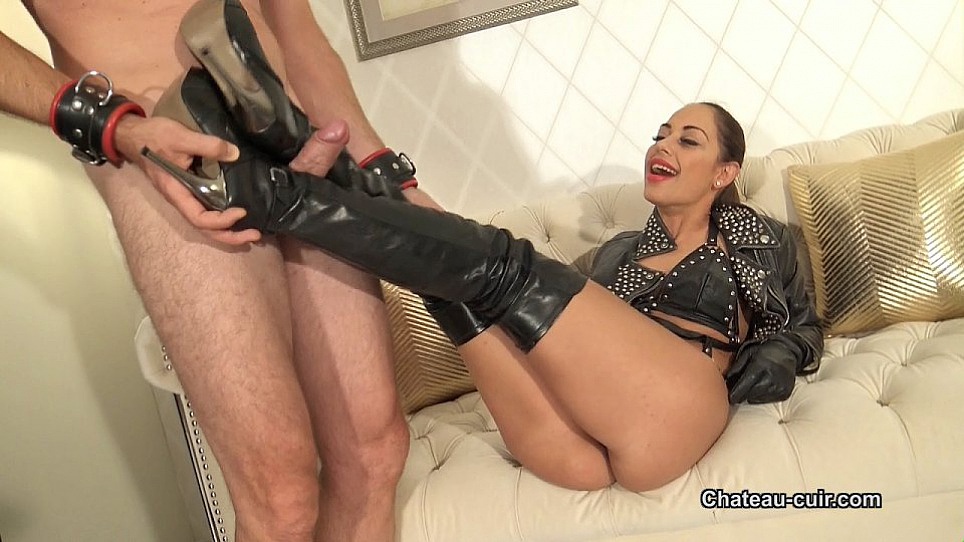 Nomi's leather boot fucker
May 19, 2022, 13 mins 08
Being so close to his leatherclad Mistress who looks stunning is such an honour for this slave. He is allowed and instructed to worship her leather gloves, boots and bare ass. His cock gets played with but Mistress is always in control. She wants to see him hump her leather boots like a good bitch before shooting his spunk on them.
Contains: boots, gloves, coats/jackets, femdom, skirts, cumshot, handjob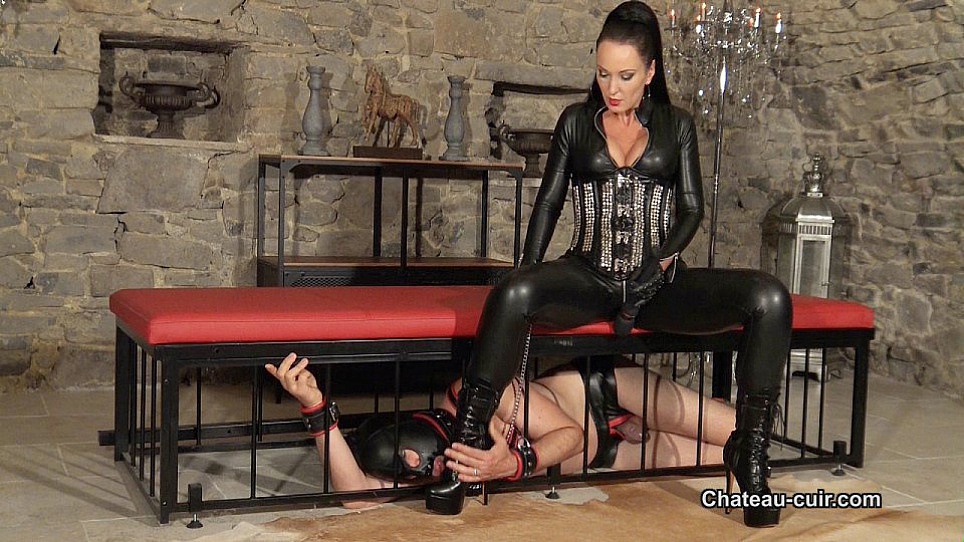 Leather fetish session stage 3
May 15, 2022, 7 mins 55
Oh I love how desperate and horny my leather slave got after the worship and leather smothering...now I will heat things up even more by keeping him caged as I pleasure myself. He will learn that orgasms belong to me, his included and I will keep his cock locked for as long as I desire. He is there to serve me, at my leather boots as I cum.
Contains: femdom, dungeon, toy, boots, catsuit, gloves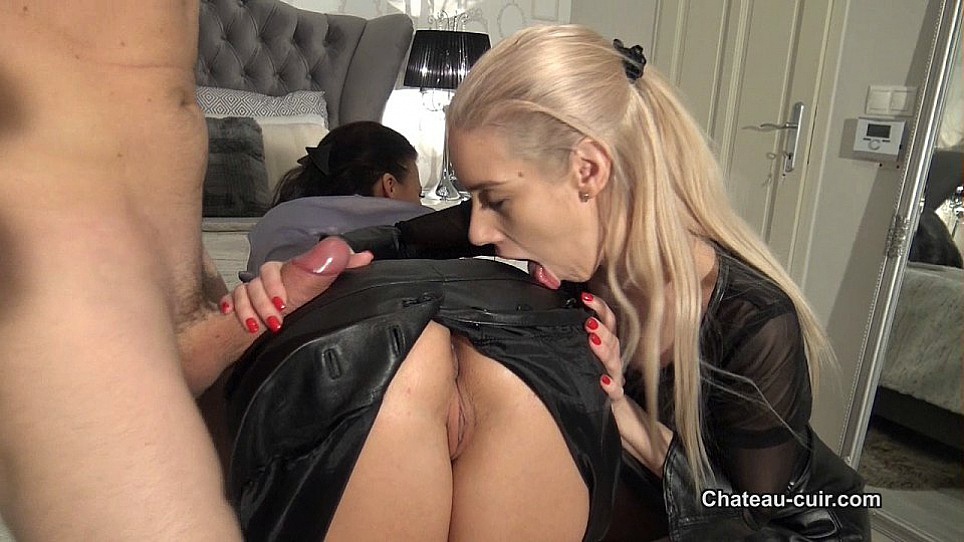 Leather smother and cock tease part2
May 11, 2022, 8 mins 20
They take control and take turns as they smother his face with their leatherclad butts, play with his hard cock and sit on his face for pussy licking. He is about to explode but waits until he can cum on Vicky's perfect leather ass.
Contains: blonde, skirts, high heels, femdom, cum on skirt, handjob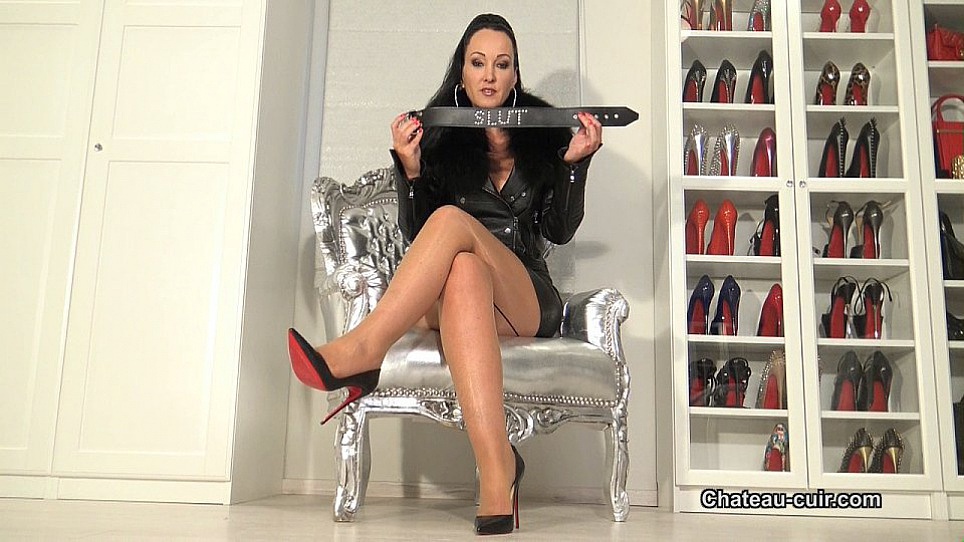 My slut for leather
May 7, 2022, 9 mins 19
Let's see how devoted you are to your leather Goddess...You will be wearing my slut collar and be instructed to worship every inch of my leathers, starting at my high heels. Put your ego aside and let me feel that tongue brushing over my leatherclad ass without thinking of an orgasm. Pure devotion is what I want to feel, show me you are my slut.
Contains: POV, femdom, skirts, high heels, coats/jackets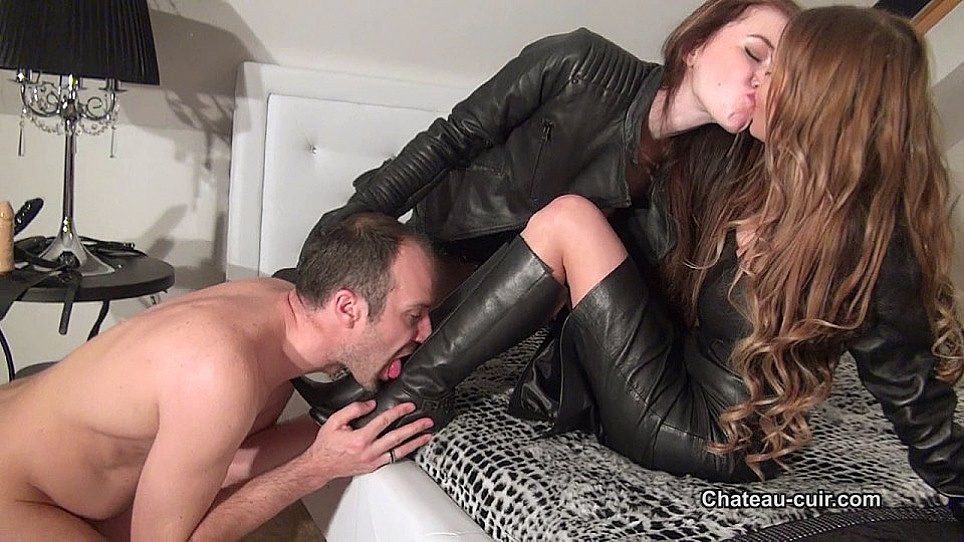 Leather pervert punished part 1
May 3, 2022, 10 mins 21
Candy is not happy when she finds her girlfriend Misha in the bedroom with her leatherclad ass covered in cum. She decides to remind the guy that she is the boss and suddenly the leather pervert finds himself on his knees in front of two bitchy girls
Contains: skirts, cum on ass, femdom, boots, girl/girl, boots, gloves, blonde
recent photo updates
high resolution images inside