74 models
7,197 photos
245 videos
Unique content, updated every 4 days
High quality videos and pictures
Lesbians getting off in leather leggings part1
June 16, 2019, 7 mins 37
Vicky and Nesty know how to have fun in their tight leather leggings as you will see in this horny lesbian sex clip! Both girls enjoy the touch of leather on their wet pussies and help each other to cum hard with the help of their tongues and the vibrating wand!
Contains: high heels, blonde, trousers, girl/girl, toy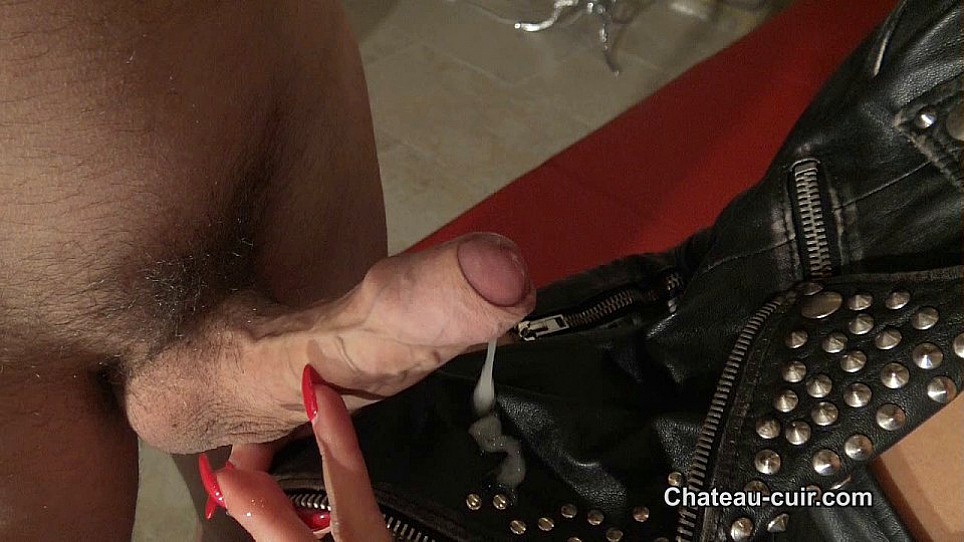 Cum on My spikey leather jacket part 2
June 12, 2019, 7 mins 32
He loves the feeling of my soft leather jacket on his throbbing cock. The spikes bring something extra, something more dangerous to the milking of his dick. I love this combo of pleasure and pain and I reward him with a release on to my sexy leather jacket.
Contains: boots, trousers, handjobs, cum on jacket, POV, corset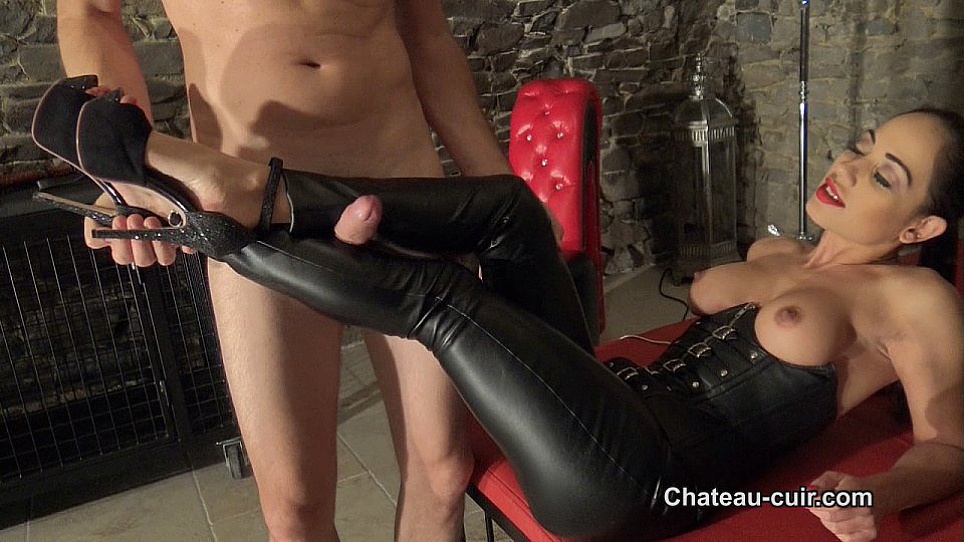 Her leather leggings fucker part 1
June 8, 2019, 10 mins 28
He will never fuck her pussy but if he is a good leather slave he may be able to feel her soft leggingsaround his dick. First Miss Nomi wants to test his oral worship skills...he must lick her leathers and please her.
Contains: femdom, high heels, trousers, corset, dungeon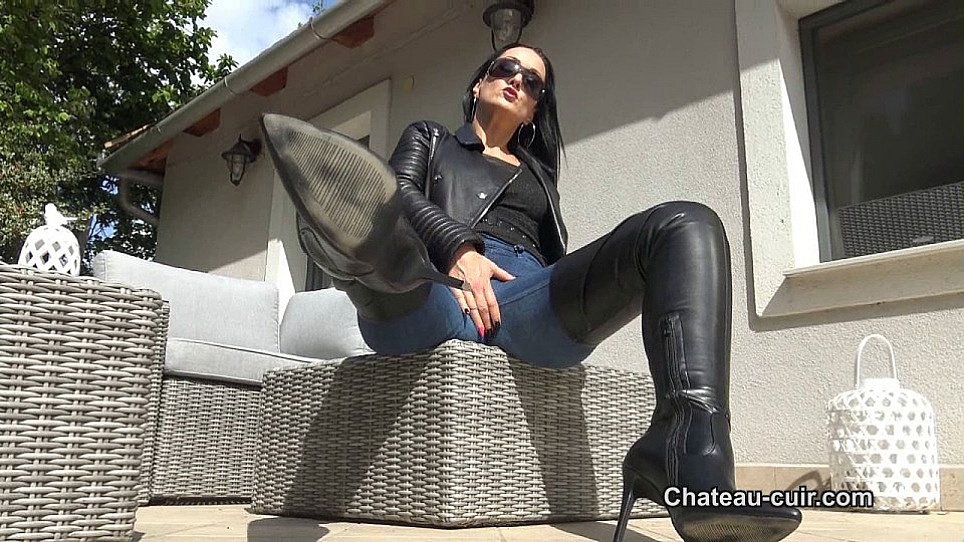 Clean My leather chap boots
June 4, 2019, 8 mins 58
Look at my leather chap boots, they are gorgeous but they are also dusty and dirty. It is your task to clean them with your tongue! Let me show you where you need to lick and clean. I am putting my boot soles on your face so you can swallow all that dirt as well. It turns me on so much watching you grovel and worship my leather boots.
Contains: boots, outdoors, POV, femdom, coats/jackets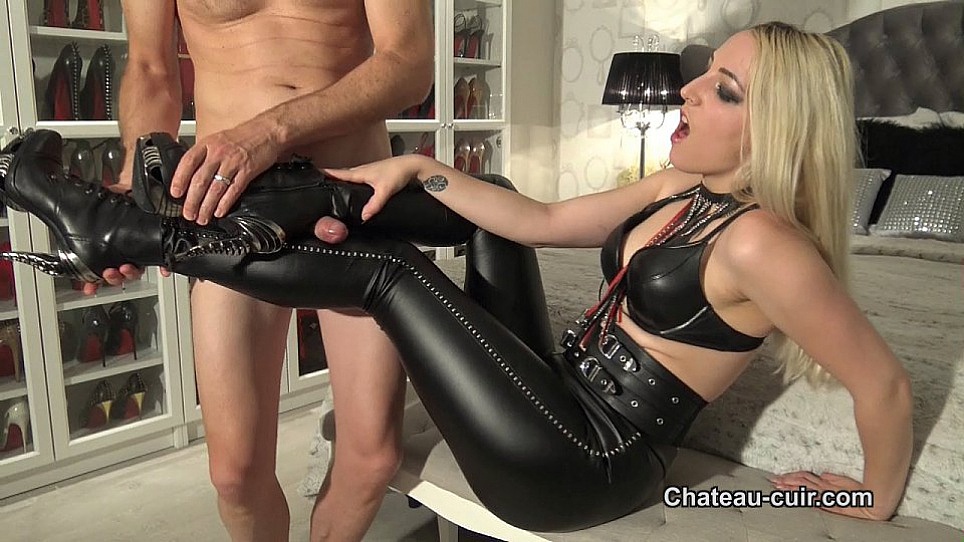 Cum on Mistress Liz's leather ass part 1
May 31, 2019, 8 mins 36
Bad-ass Mistress Liz loves to play and tease her slave with her tight leather leggings and amazing ass. She gets him rockhard in no time but before milking him, she wants to feel his erection and hornyness through her leather pants.
Contains: boots, trousers, femdom, blonde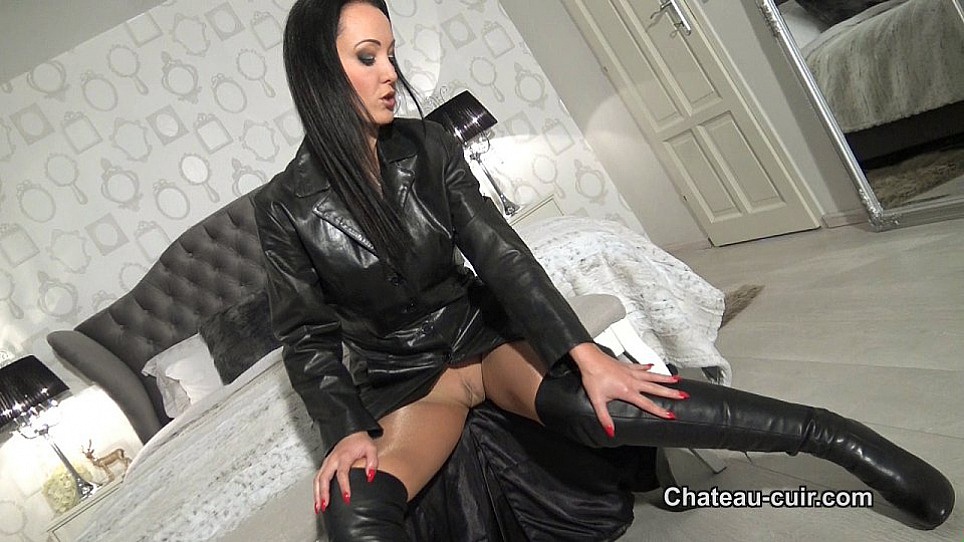 My personal leather cleaner
May 27, 2019, 9 mins 24
This long leather coat has seen a lot of action and so have my thigh high boots. I have appointed you as my personal leather cleaner and I will show you how you are going to polish and worship me. Every inch of my leathers need to be touched by your tongue, ensuring my entire leather outfit has been cleaned and tasted. You may find some salty, sticky parts on my coat and boots but a good cleaner knows his duties.
Contains: coats/jackets, boots, pantyhose, POV
recent photo updates
high resolution images inside