60 models
6,470 photos
332 videos
Unique content, updated every 3 days
High quality videos and pictures
Only

5

12

47

left to download the

Movie of the Month

Days

Hours

Minutes
Cum on Nikki's Leather Coat
March 3, 2015, 15 mins 13
OMG Just look at Nikki! She looks so hot in her long leather coat and she knows it! She will drive you crazy, get you rockhard and suck on your cock till you can't hold it any longer. Princess Nikki wants your spunk all over her coat and lining.
Contains: blonde, coats/jackets, blowjob, boots, stockings, handjob, cum on coat, bootjob, dungeon

Leather loving lesbians part 1
March 23, 2015, 8 mins 22
Daniella and Angel find themselves alone in the kitchen and can't wait to show you how naughty they truly are. Would you like to take a peek up their leather skirts? These leather girlfriends have so much more to show you as well. Are you ready?
Contains: skirts, coats/jackets, boots, girl/girl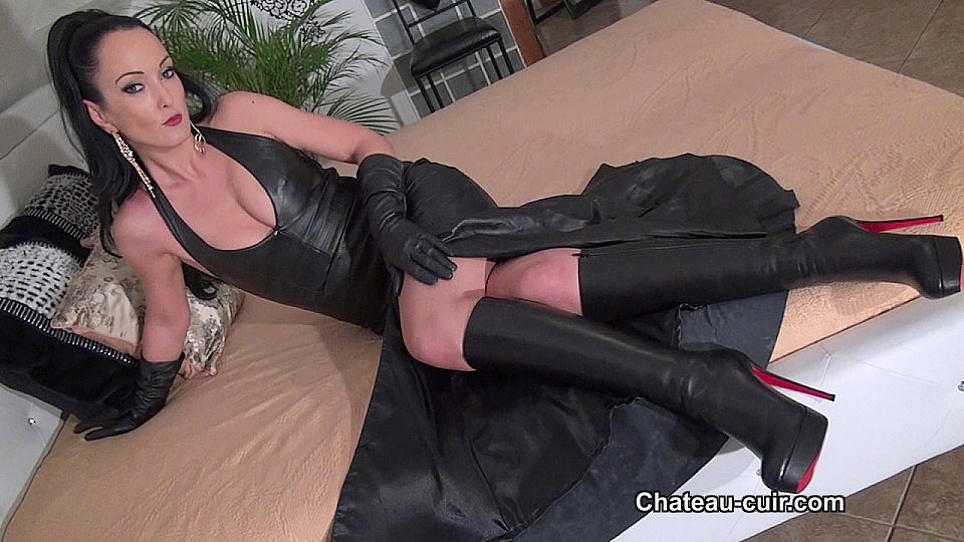 Jerk off to my Louboutins
March 19, 2015, 10 mins 39
I have a treat for you, so why don't you come closer. Have a look at these new, luxurious leather boots. Can you imagine their amazing smell? See how soft they are? Mhh they make you hard, don't they? Just follow my instructions and let's get you off.
Contains: dress, boots, gloves, solo, tease, JOI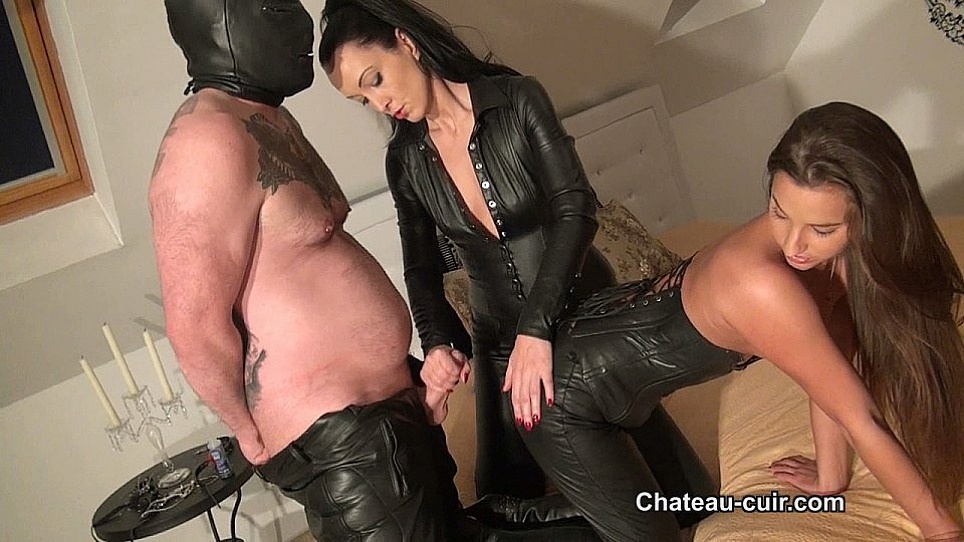 Cum for your leather Dommes part 2
March 15, 2015, 9 mins 41
Being smothered and teased by two gorgeous leather clad asses has made him so very horny. He is lucky the dominant ladies allow him to cum all over Amirah's sexiest leather butt.
Contains: catsuit, trousers, corset, boots, femdom, handjob, cum on ass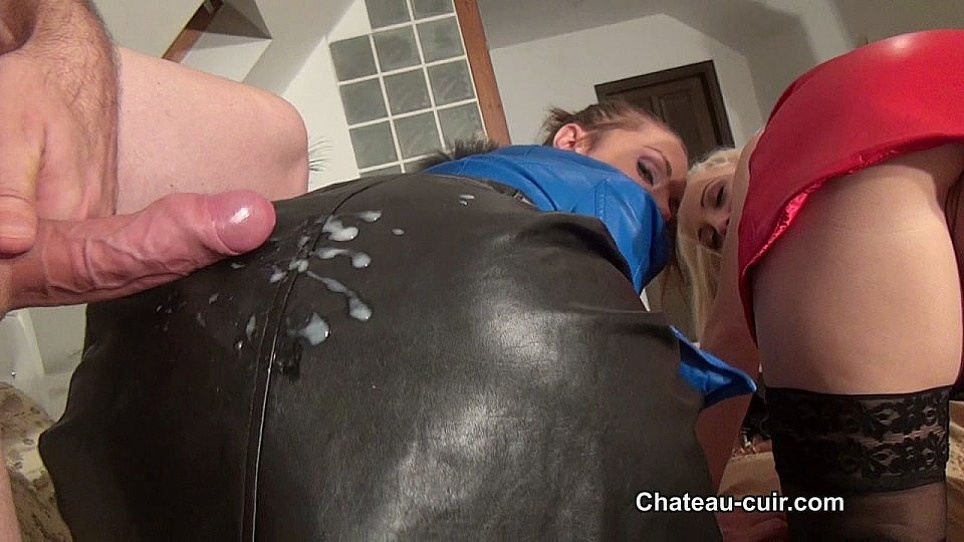 Sexy Leather Girls Dress Up part 2
March 11, 2015, 8 mins 58
Dominica and Anastasia have so much fun dressing up in leather, even the cameraman is getting excited! The giggling of the two girls, the two hot leather clad asses, he is getting so hard. Both girls don't mind and actually love him to cum all over their butts.
Contains: girl/girl, coats/jackets, blonde, skirts, stockings, cum on skirt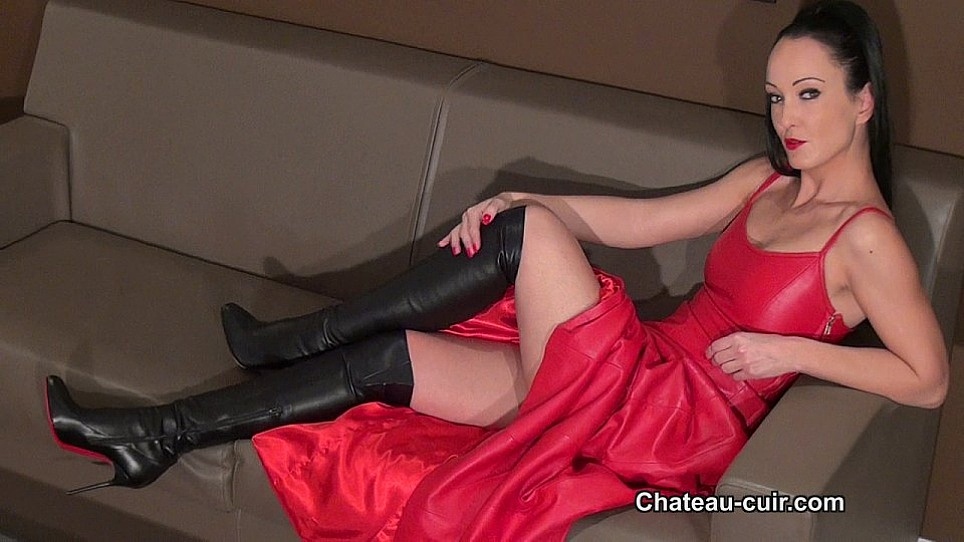 Luxury Leather Tease
March 7, 2015, 9 mins 44
Sometimes less is more, especially when it involves fine Italian leather, luxurious boots and a hot dress. I love to tease you, make your mouth water because you want to taste my leathers. Would you like to come closer so you can hear the leather? So you can adore my Louboutins?
Contains: boots, dress, solo, tease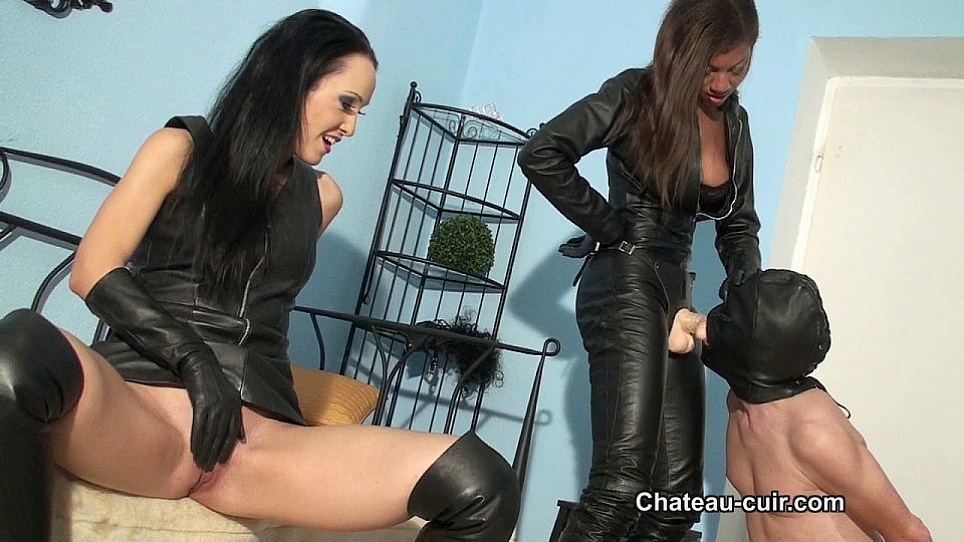 Lesbian Dominas cuckold part 2
February 27, 2015, 9 mins 06
Poor slave, he can smell the leather, he knows his two Dommes are so close but he is not allowed to join in. He can only hear how the two Ladies have fun with their strap-on, he is so hard but only their pleasure is on the agenda today. Would you want to be a cuckold for these leather beauties?
Contains: girl/girl, femdom, ebony, strap-on, boots, gloves, catsuit, dress, cuckold
recent photo updates
high resolution images inside