64 models
6,479 photos
276 videos
Unique content, updated every 4 days
High quality videos and pictures
Only

1

23

32

left to download the

Movie of the Month

Days

Hours

Minutes
Cum on the Lady's skirt
September 4, 2015, 13 mins 24
Tina Kay has arrived in style at the Mansion and is greeted in a very special way. Her host loves leather and he can't keep his eyes off her beautiful leather skirt. Lady Tina doesn't mind and decides to give him a helping hand. The result is a very horny outdoors handjob with a very messy ending.
Contains: skirts, outdoors, handjob, stockings, high heels

Hot Masturbating Office Girl
October 5, 2015, 9 mins 37
Sexy secretary Coco has decided it is time for a bit of office fun. After all, she has been wearing her tight leather skirt all day and did not get a chance to play in it yet. Just look at that tight ass, isn't it amazing? She loves to get naughty for you.
Contains: boots, skirts, gloves, solo, masturbation

Smoking in Leather Compilation
October 1, 2015, 8 mins 14
Love ladies that smoke in their leathers? I have made you a special compilation of two clips. Come join and enjoy your fetish with me. Sit back, relax and watch me smoke my cigarettes for you.
Contains: smoking, dress, boots, outdoors, skirts, coats/jackets, gloves, high heels, pantyhose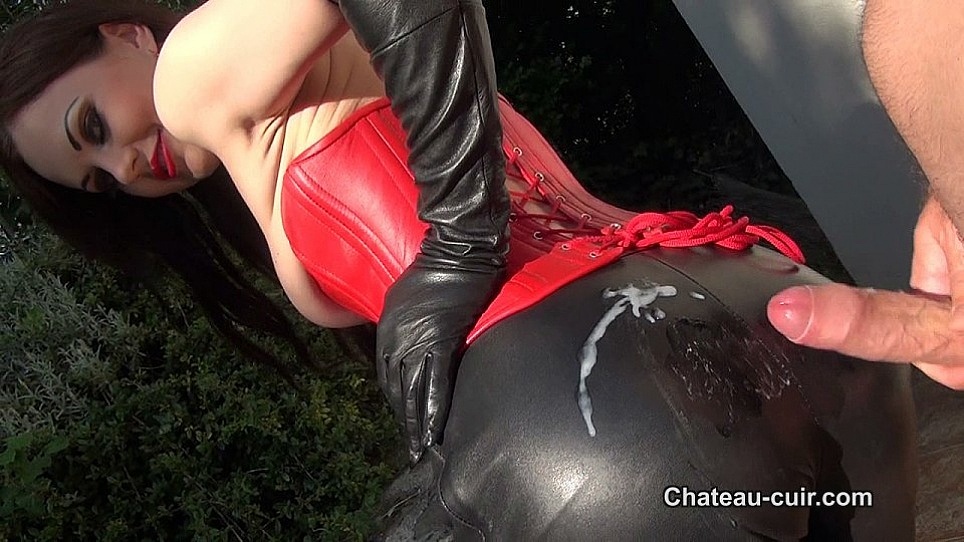 Leather handjob outdoors
September 27, 2015, 12 mins 20
Are you feeling weak upon the sight of Tina's perfect leather clad ass? Just like this guy? She knows how to get him excited and let's him lick her sexy booty. Oh he is so eager to shoot his load all over her leathered up bum. Are you?
Contains: trousers, corset, handjob, gloves, outdoors, high heels, femdom, cum on ass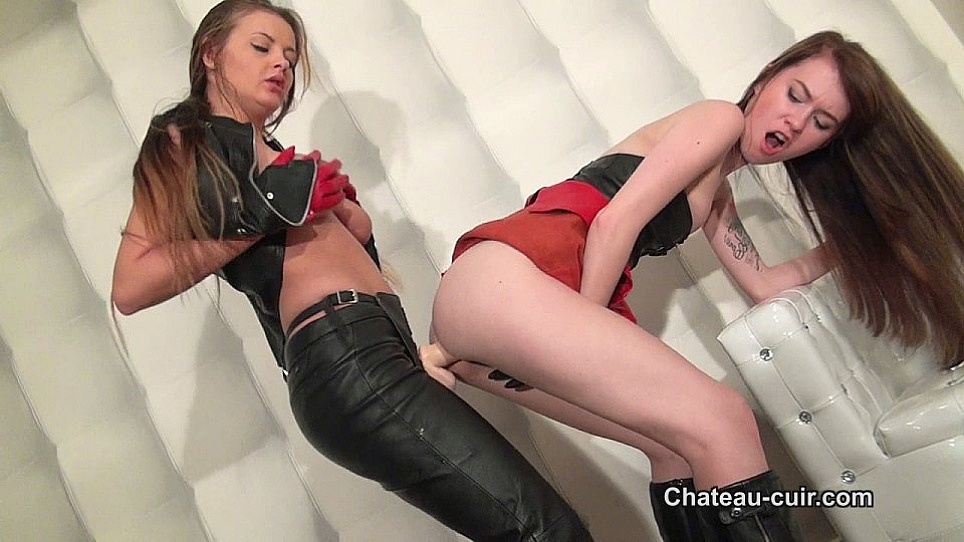 Horny Strap-on Girls part 1
September 23, 2015, 8 mins 45
Misha Cross and Candy Alexa are in the mood for some lesbian leather fun. The smell and touch of leather always turns these girls on. They bring out their strap-on and it seems Candy is taking charge. Would you like to see how Misha rides her cock hard?
Contains: boots, trousers, skirts, gloves, corset, blonde, strap-on, girl/girl, big boobs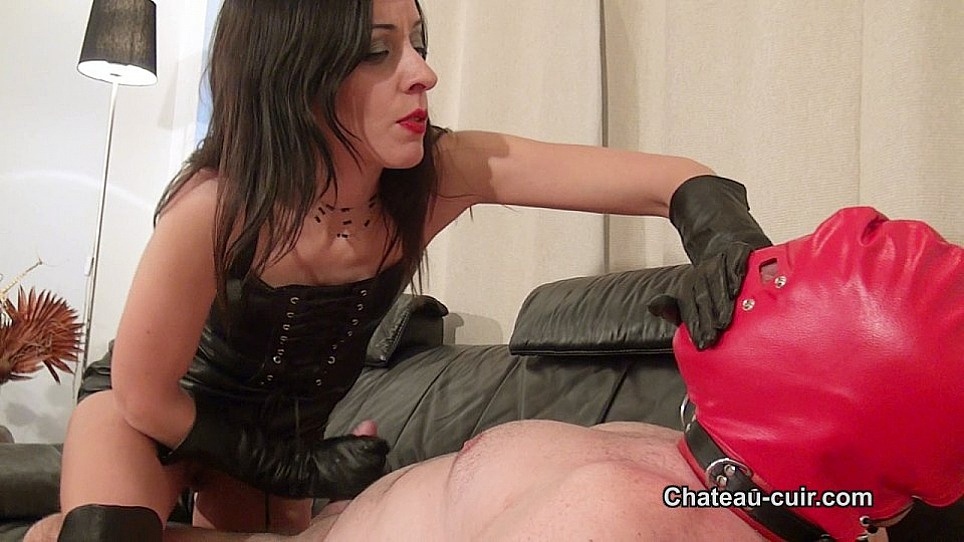 Payback by Lady Bellatrix part 2
September 19, 2015, 9 mins 57
He won't get any pleasure out of this, Lady Bellatrix is making sure her revenge is sweet. Leather gloves on his cock, leather gloves on his face and her divine pussy on above his mouth. He gets teased without mercy but gets no release.
Contains: boots, gloves, dress, breathplay, tease/denial, femdom, handjob, CBT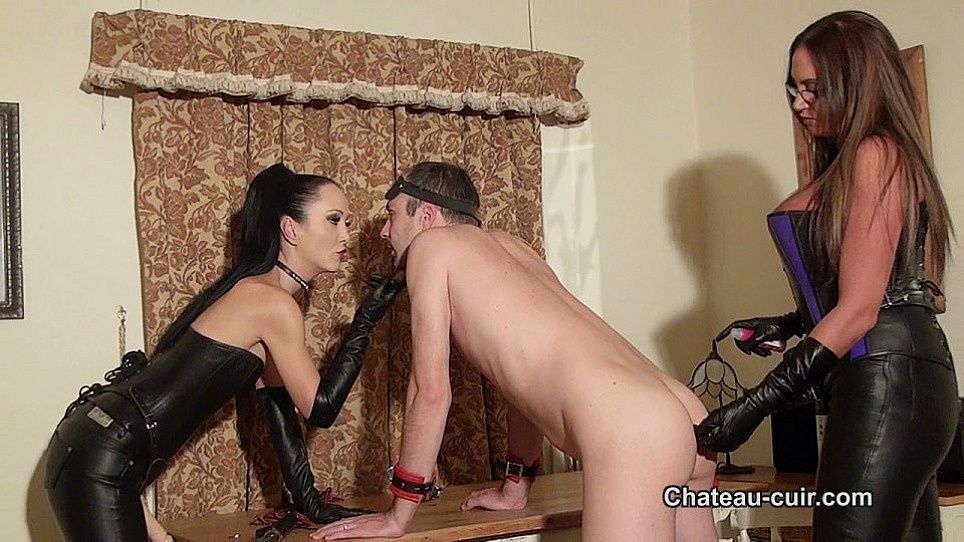 Anal slut for Leather Bitches part 2
September 15, 2015, 14 mins 13
He is such a whore for leather. Emma Butt and Fetish Liza train him well. He exists to please his leather clad bitchy Goddesses. He will suck their cocks, he will get fucked hard and deep, for their pleasure.
Contains: femdom, trousers, gloves, corset, big boobs, strap-on, anal, boots, high heels
recent photo updates
high resolution images inside