54 models
6,298 photos
345 videos
Unique content, updated every 3 days
High quality videos and pictures
Only

4

10

54

left to download the

Movie of the Month

Days

Hours

Minutes
Duo Leather Handjob Outdoors
November 3, 2014, 14 mins 57
Are you spying on Dominica and Anastasia? They look so hot in their leathers don't they? Can you see the naughty look in their eyes? They want to feel your cock between their leather clad asses so badly. They want to jerk you off so you can spunk all over them. Are you ready?
Contains: trousers, boots, outdoors, blonde, cum on trousers, handjob, girl/girl

Interracial leather handjob part 2
November 27, 2014, 7 mins 37
So hard, so ready to cum! Sexy Dunia and Salma have made this guy so horny with their leather clad asses and soft leather gloves. They love to tease and slowly jerk him off until he just has to spunk all over their leather covered hands.
Contains: gloves, handjob, skirts, boots, ebony, girl/girl, cum on gloves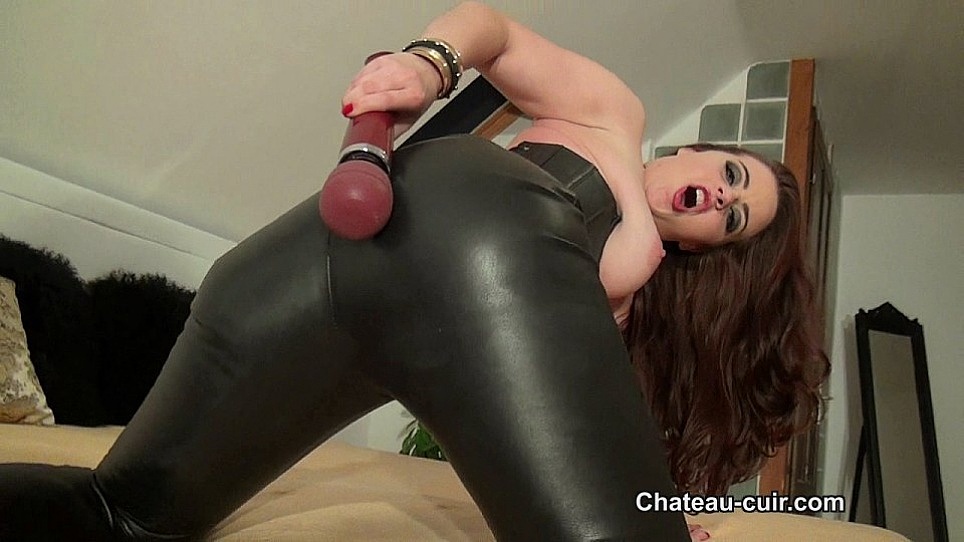 Lexie Candy in leather pants
November 23, 2014, 8 mins 15
We are so happy to present our newest leather babe. Lexie Candy is a very cute French girl and she loves wearing tight leather. Her sexy accent, big boobs and hot ass in leather will make you melt. She can't wait to cum in her pants for you.
Contains: trousers, big boobs, corset, high heels, solo, masturbation, toy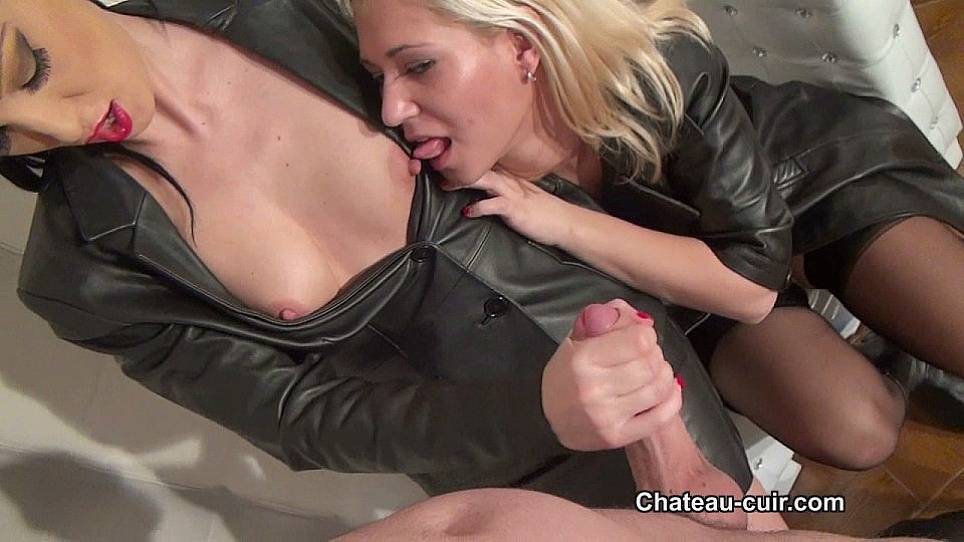 Hot double leather handjob part 1
November 19, 2014, 8 mins 45
How do you like us dressed in black leather? Linda and I are here to tease you and satisfy your needs. We just love to get you hard and horny before we take your erect cock in our hands. Would you like that?
Contains: blonde, coats/jackets, boots, stockings, girl/girl, handjob, skirts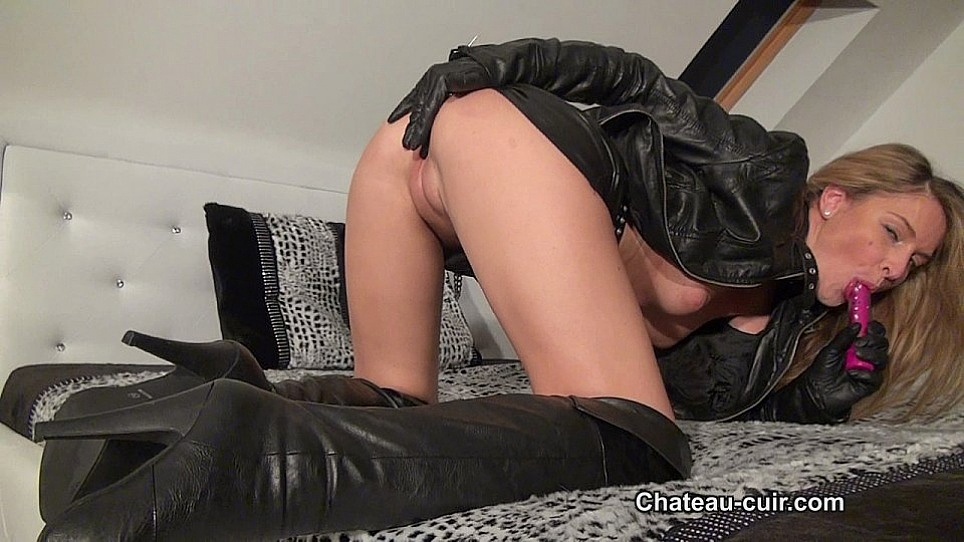 Blonde biker babe loves leather
November 15, 2014, 10 mins 04
Angel is such a cutie in her full leather biker outfit, isn't she? She loves to flaunt and get you all excited. Would you like to see her sexy leather clad ass before she spreads her legs and uses her toy for pleasure?
Contains: blonde, solo, toy, masturbation, skirts, boots, gloves, coats/jackets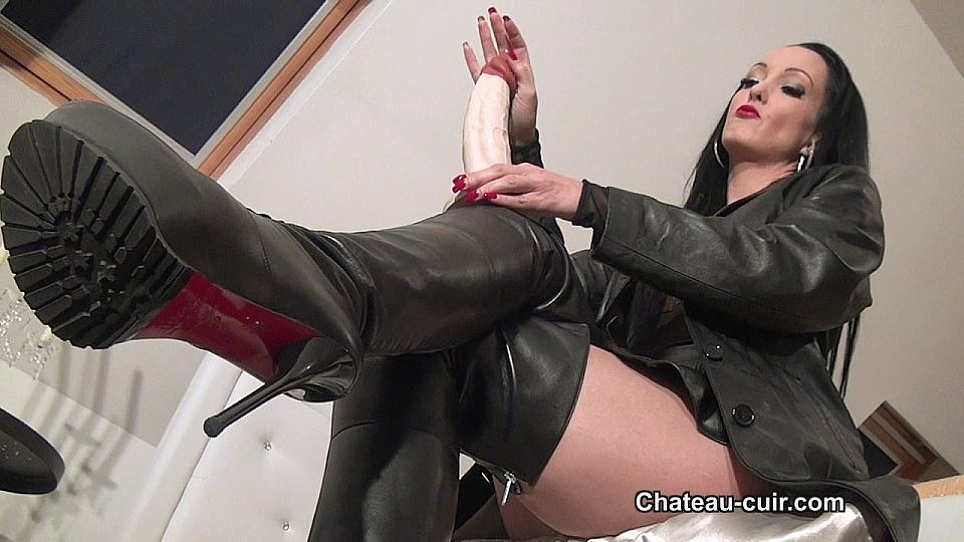 Stroke to my leather boots
November 11, 2014, 10 mins 32
Are you ready to follow my orders and stroke to my long, leather boots? Let's get you excited with a throbbing hard cock. I will talk and tease you right till the point where you spunk all over my leather boots.
Contains: boots, skirts, coats/jackets, lingerie, toy, JOI, femdom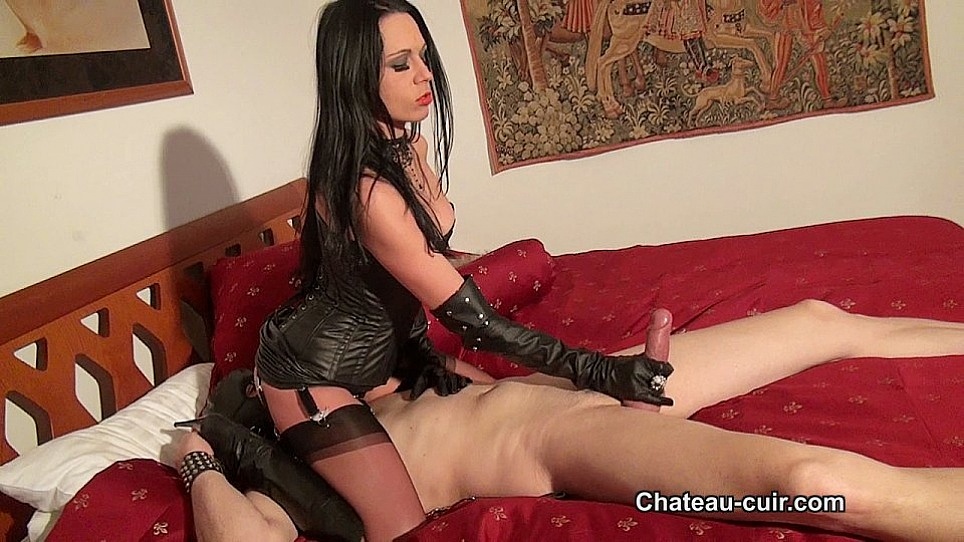 Cum for Mistress Amanda
November 7, 2014, 13 mins 34
Stunning Mistress Amanda drags her male slave in for her amusement. Watching him kneel at her leather boots is so much fun for her. Would you like to see how she sits on his face whilst tormenting and teasing his slave cock? Only at the end she milks him onto her leather gloved hands.
Contains: femdom, boots, gloves, stockings, fur, skirts, corset, handjob, cum on gloves
recent photo updates
high resolution images inside