60 models
6,807 photos
360 videos
Unique content, updated every 3 days
High quality videos and pictures
Only

1

6

4

left to download the

Movie of the Month

Days

Hours

Minutes
Spitroasted by leather girls
July 1, 2015, 9 mins 04
Oh how dirty are these biker chicks?! Daniella and Angel are having some much fun with their leather slut, making him suck their strap-on cock and filling up his asshole. These leather girls are so bad-ass!
Contains: strap-on, boots, skirts, stockings, gloves, coats/jackets, anal, femdom

Brutal Strap-on Fuck part 2
July 29, 2015, 8 mins 44
Spread over the table like a piece of meat, the slave is being dominated by three leather clad Bosses. Miss Zara Durose, Master Ares and Fetish Liza have a brutal strap-on fucking for him in store. Leather domination at it's best!
Contains: redhead, big boobs, dungeon, trousers, femdom, strap-on, corset, gloves, skirts, boots, high heels, anal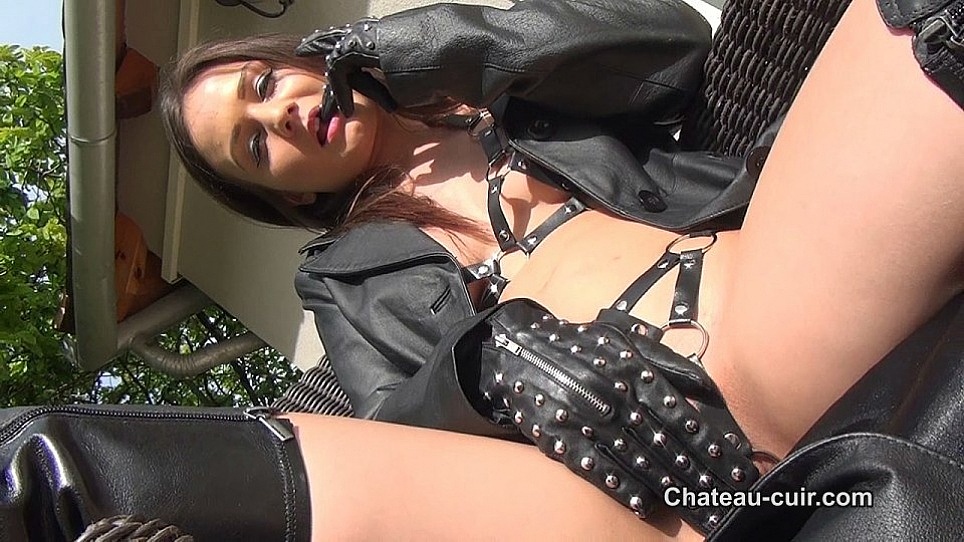 Wanking in long leather
July 25, 2015, 9 mins 29
Gorgeous, young and so hot in her long leather coat! Anina sure knows how to combine her innocent looks with her fetish for leather. Would you like to see her lick those leather gloves? Would you like to sit back and enjoy this cutie girl as she plays in leather?
Contains: outdoors, solo, masturbation, coats/jackets, gloves, fitting, boots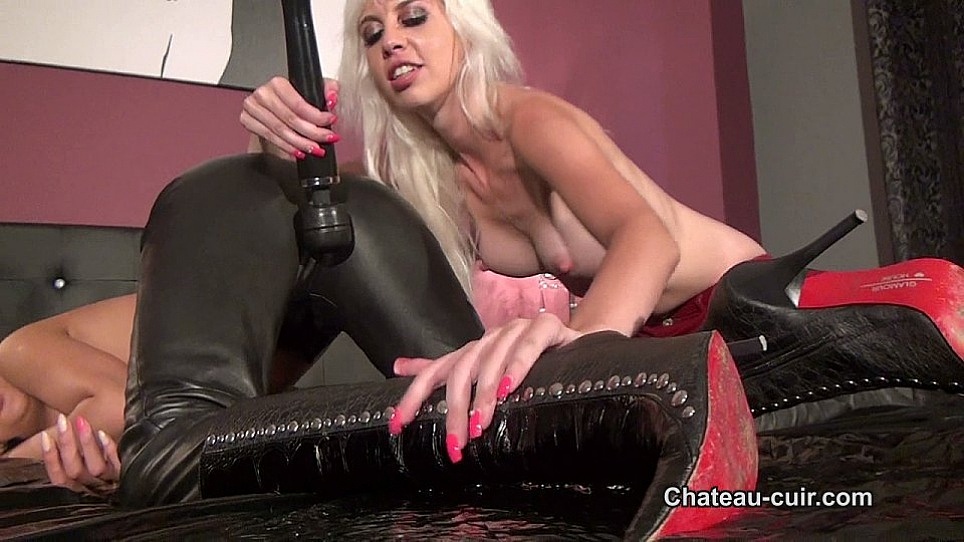 Leather Ass Lesbians
July 21, 2015, 10 mins 14
The return of two of our most favourite leather babes and this time they are playing together! How hot are Alexa and Coco in their tight leather trousers? Just look at those butts! Would you like to see how steamy this gets?
Contains: girl/girl, boots, trousers, blonde, toy, masturbation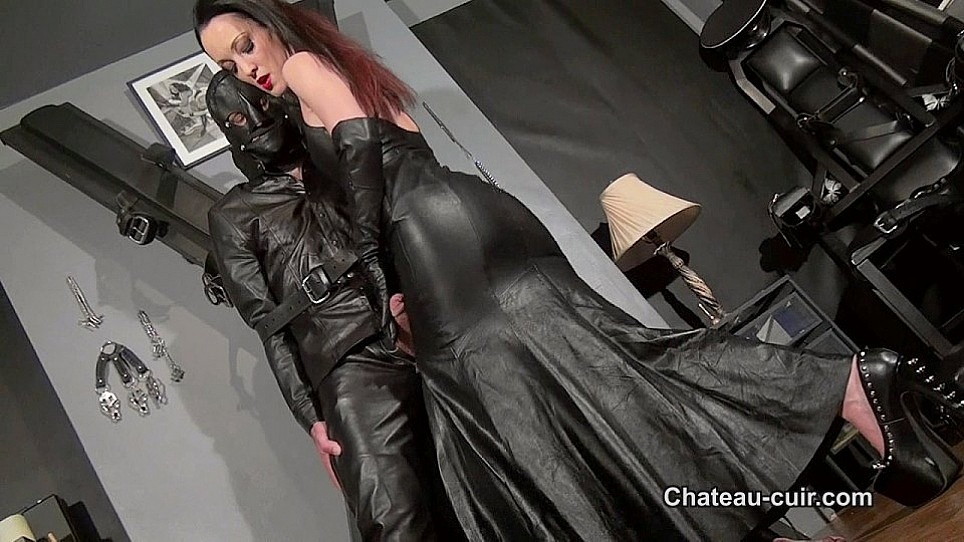 Bondage leather tease
July 16, 2015, 14 mins 16
Watch how I play with my devoted slave, during one of our kinky leather fetish sessions. Tied up and ready to be teased, he stands no chance. I smother his face with my gloved hands and seduce him with my leather touch and voice. Teased but denied, the pleasure is all mine.
Contains: dress, gloves, femdom, dungeon, handjob, tease/denial, breathplay, high heels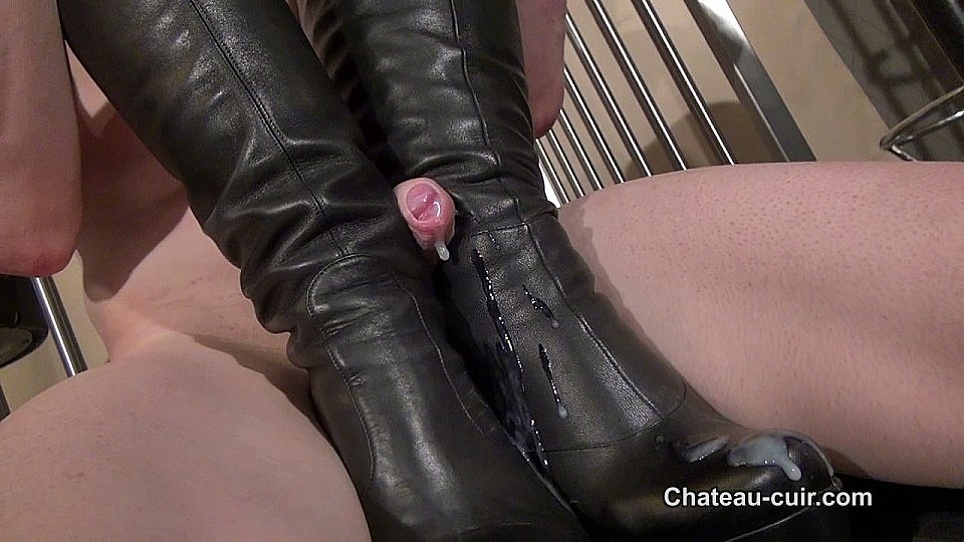 Boot slut's cumshot part 2
July 13, 2015, 9 mins 31
Long luxurious leather boots and two stunning Dommes wearing them, this boot slut must be in heaven. The Ladies make him work hard with his tongue on their footwear. For their amusement they challenge him to rub his erect cock between their boots. How long will he last before he shoots his load?
Contains: femdom, boots, trousers, skirts, corset, gloves, cum on boots, bootjob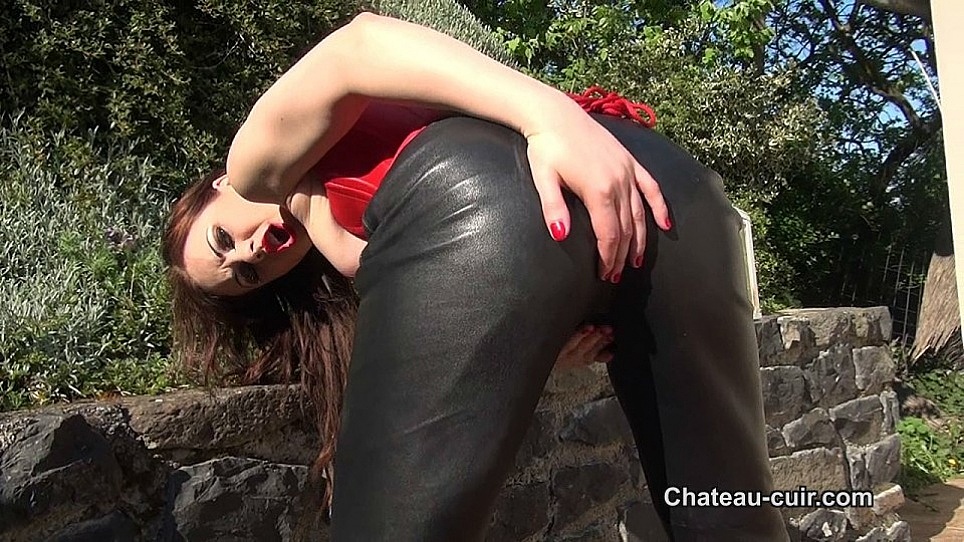 Worship Tina's leather ass
July 9, 2015, 7 mins 14
What an ass! Perfectly formed and covered in a layer of luxurious black leather. Tina Kay is truly a vision, a Goddess and such a tease! Would you like to see that sexy butt on your face? Just listen and follow your new leather muse.
Contains: trousers, solo, femdom, tease, high heels, corset, outdoors
recent photo updates
high resolution images inside