60 models
6,600 photos
340 videos
Unique content, updated every 3 days
High quality videos and pictures
Only

26

19

45

left to download the

Movie of the Month

Days

Hours

Minutes
Enforced female orgasm
May 2, 2015, 13 mins 58
There is no escape for slave girl Dunia. With two strict Dommes, she will just have to obey. All that leather is driving her crazy. Dunia can't wait to worship it, lick it, taste it. Miss Miranda and Fetish Liza make sure she does a good job before forcing her to cum in front of them.
Contains: ebony, femdom, slave girl, boots, gloves, coats/jackets, high heels, breathplay

Piss play with Tina Kay
April 28, 2015, 8 mins 21
Watch new leather babe Tina Kay as she arrives at our house, all excited, horny and in need of a pee! She can't hold it much longer and decides to release herself onto the driveway. How hot does she look, wetting herself in her leather skirt and stockings?!
Contains: piss play, solo, masturbation, outdoors, stockings, high heels, skirts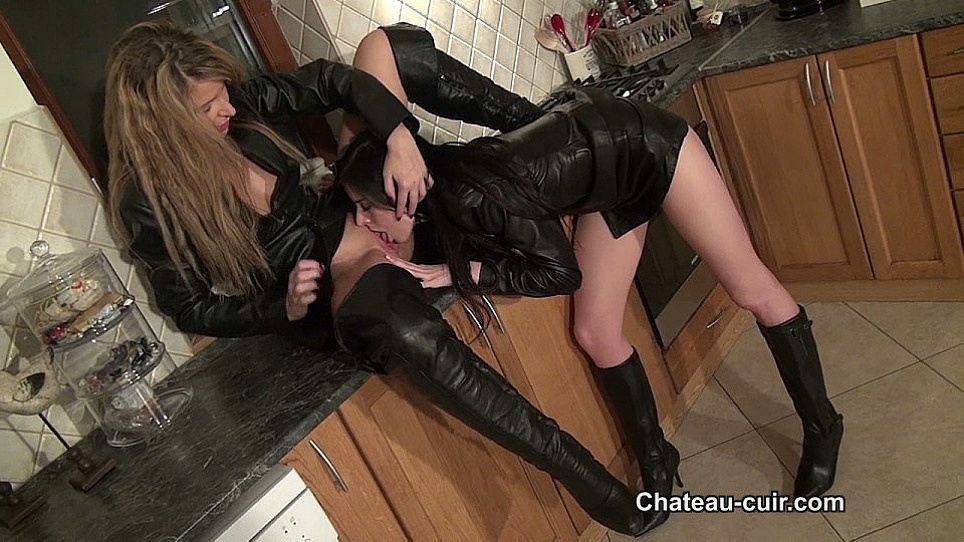 Leather loving lesbians part 2
April 24, 2015, 8 mins 08
Ever wondered what leather clad housewives get up to? They foul around of course, with each other! Feel like a voyeur as you spy on these two hotties as they get very naughty indeed.
Contains: blonde, girl/girl, boots, skirts, coats/jackets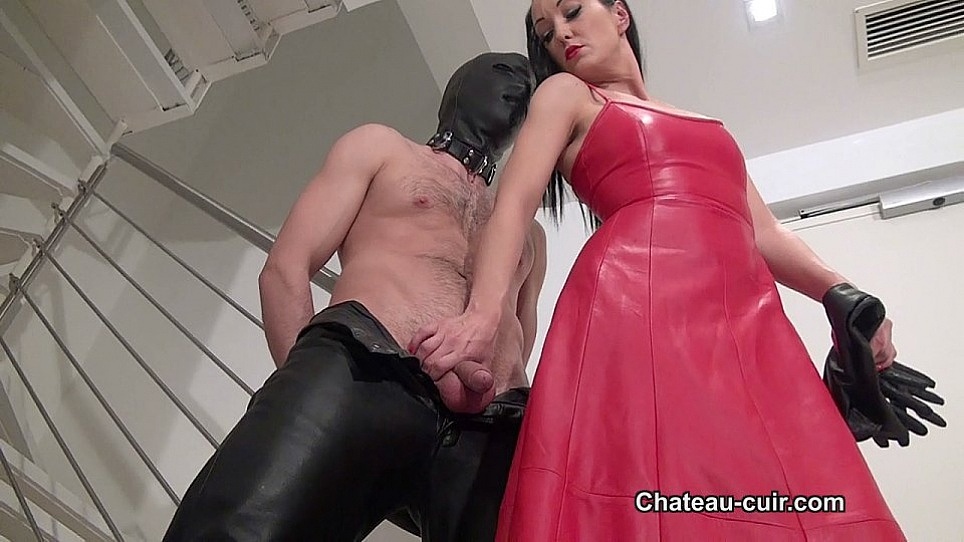 Handjob by leather Goddess part 1
April 20, 2015, 9 mins 44
So he enjoys leather. So do I but I enjoy teasing leather lovers even more. He can smell and feel the leather. He gets excited by my hands all over him. Bit by bit I get him rockhard, ready for a very long edging session.
Contains: dress, gloves, boots, femdom, handjob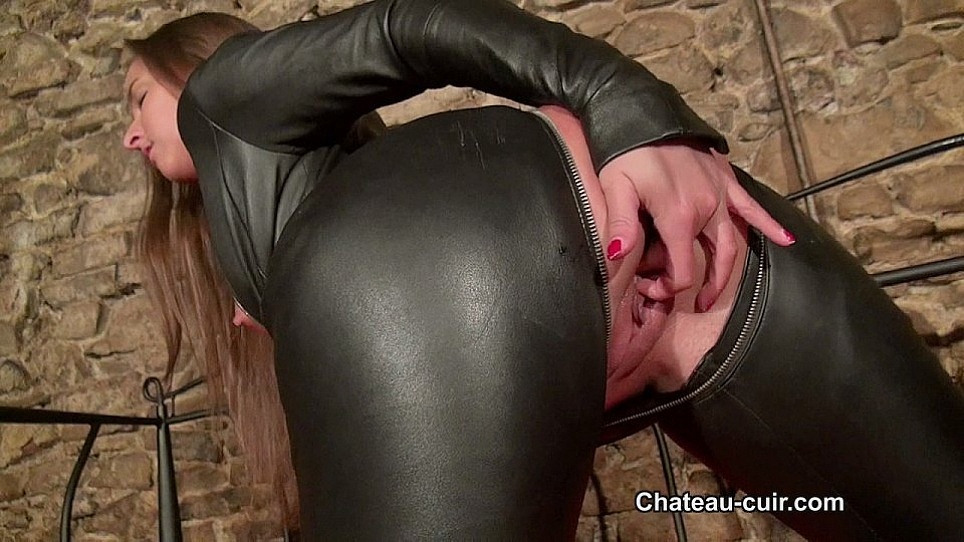 Tight leather clad Amirah
April 16, 2015, 8 mins 04
The sexiest ass in leather! Surely you can't but get excited by seeing Amirah in her tight, black leather catsuit. What a body! And she slowly unzips herself for you, are you ready to see it all?
Contains: catsuit, boots, solo, masturbation, dungeon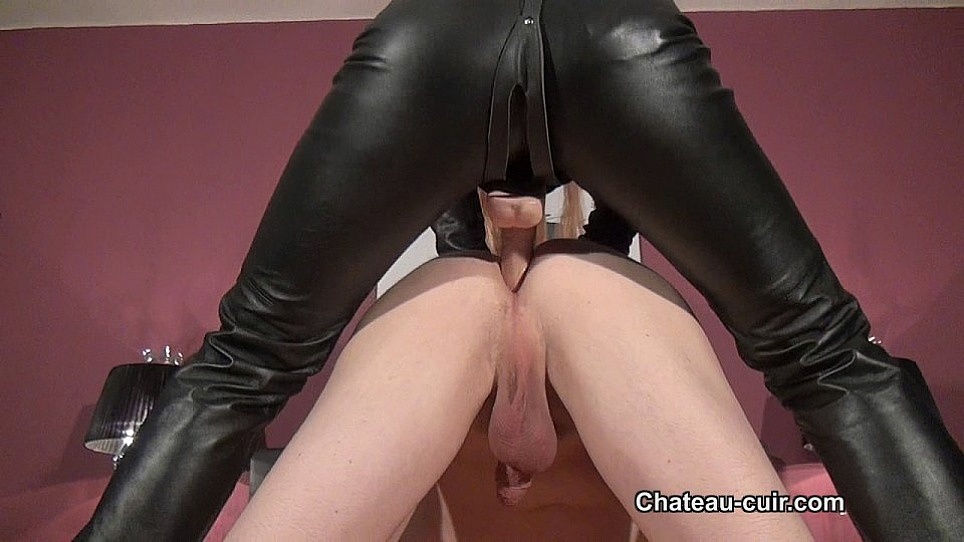 Strap-on fucked by Nikki
April 12, 2015, 11 mins 52
Princess Nikki is sporting one sexy strap-on cock and she intends to use it. Her male slave better kneel and start sucking it before she fucks his asshole fiercely. Such a powerfull leather clad Goddess, I bet you can't wait to see her in action?!
Contains: blonde, femdom, boots, trousers, corset, strap-on, gloves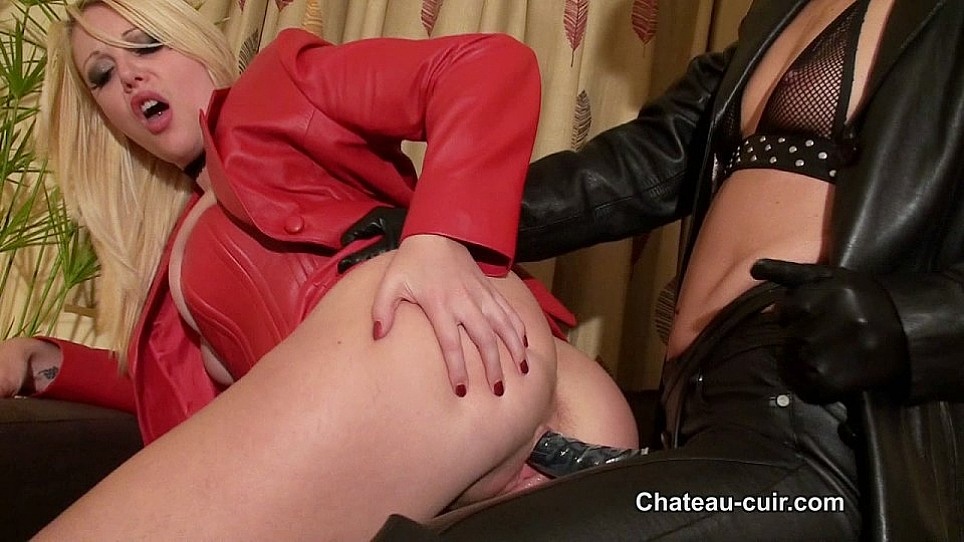 Fucking sexy Shay
April 8, 2015, 11 mins 18
Shay and I just love to play with each other, all dressed in leather. My, I can't wait to use my strap-on cock on her, making her moan and cum. Would you like to see me fuck her hard? Or watch as she pleasures me by rubbing my clit through my leather pants?
Contains: strap-on, girl/girl, blonde, high heels, boots, skirts, coats/jackets, corset, gloves, trousers
recent photo updates
high resolution images inside