73 models
7,145 photos
232 videos
Unique content, updated every 4 days
High quality videos and pictures
Wanked by My leather coat part 2
April 25, 2019, 9 mins 47
With my leather skirt on his face and my soft leather coat wrapped around his throbbing cock, it won't be long until he makes a mess on both the satin lining and the rest of the leather.
Contains: coats/jackets, handjob, skirts, high heels, cum on coat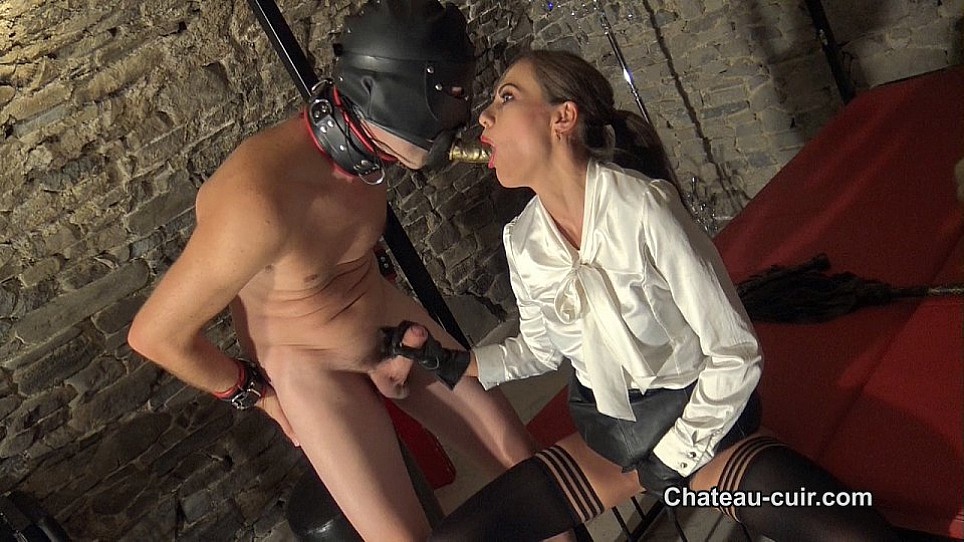 Her leather sex slave part 3
April 21, 2019, 10 mins 29
He is pleasing his Mistress by being obedient and a useful toy for her to fuck. Once she has been satisfied, Miss Tina allows him to cum on her divine leather boots.
Contains: boots, gloves, stockings, skirts, femdom, masturbation, blowjob, toy, handjob, cum on boots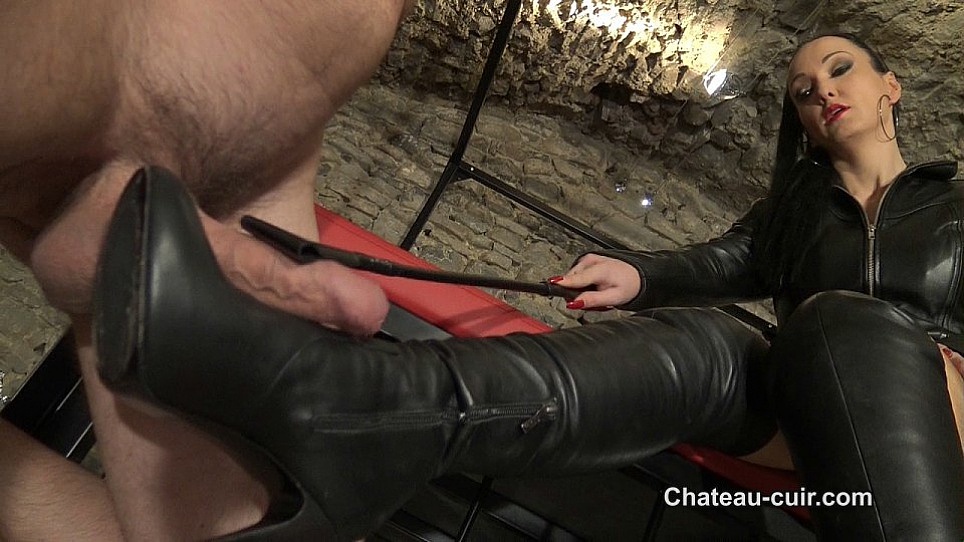 Monthly milking on leather boots part 1
April 17, 2019, 7 mins 04
It's that time of the month again...my slave is going to be milked and his blue balls finally get drained. It is so hard to watch me dressed in my leathersand not being able to cum, isn't it? My thigh high boots triggered many erections and had several loads of spunk on them. Now I will take care of this leather slave's frustration.
Contains: boots, dungeon, dress, handjob, pantyhose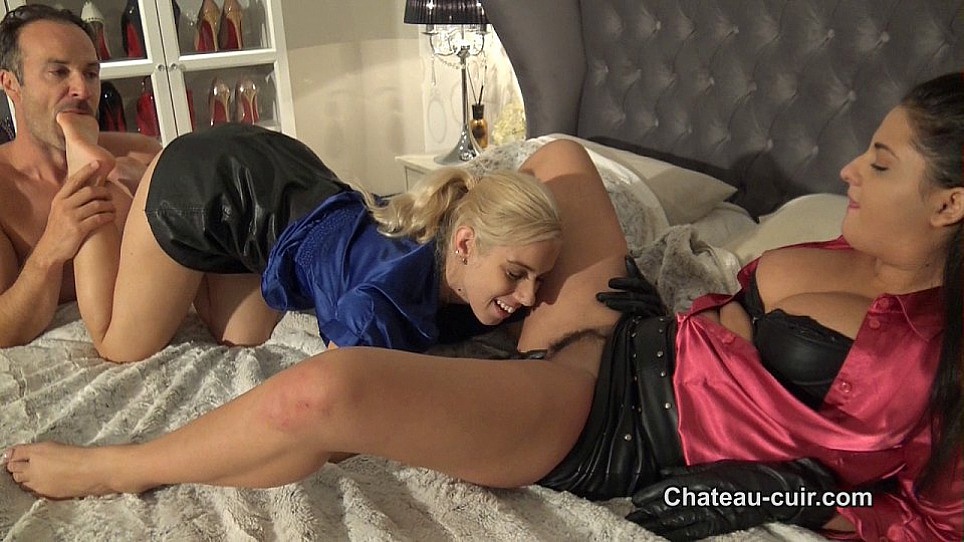 Lesbian wife cuckolds hubbie part 2
April 13, 2019, 8 mins 20
While she makes out with her hot blonde girlfriend, he can only watch and naturally fall in to his new rank in the house: at the bottom of her beautiful feet. A woman will now pleasure her but he needs to learn how to please her in other, non-sexual ways in the future.
Contains: skirts, blonde, girl/girl, femdom, gloves, cuckolding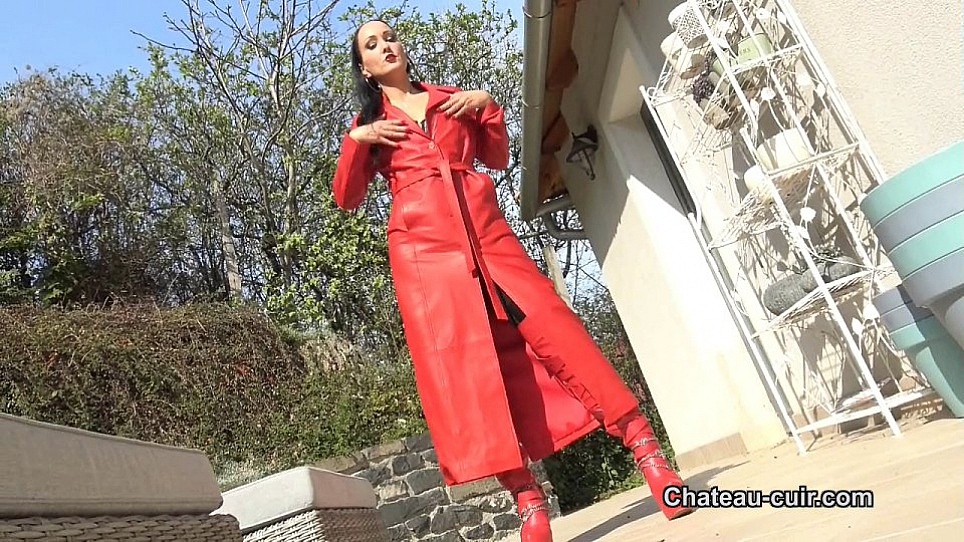 Red leather coat JOI
April 9, 2019, 9 mins 05
The beauty of leather lies in the cut, the softness, the smell and the shine...and the person wearing it obviously. What do you think of my long Red leather coat? It is perfect isn't it? Tight fitting and such supple leather. Combined with my red boots and SPURS you can't help yourself but get turned on. I am going to help you cum and count you down until you are ready to SPUNK on my leather coat.
Contains: boots, outdoors, trousers, coats/jackets, femdom, POV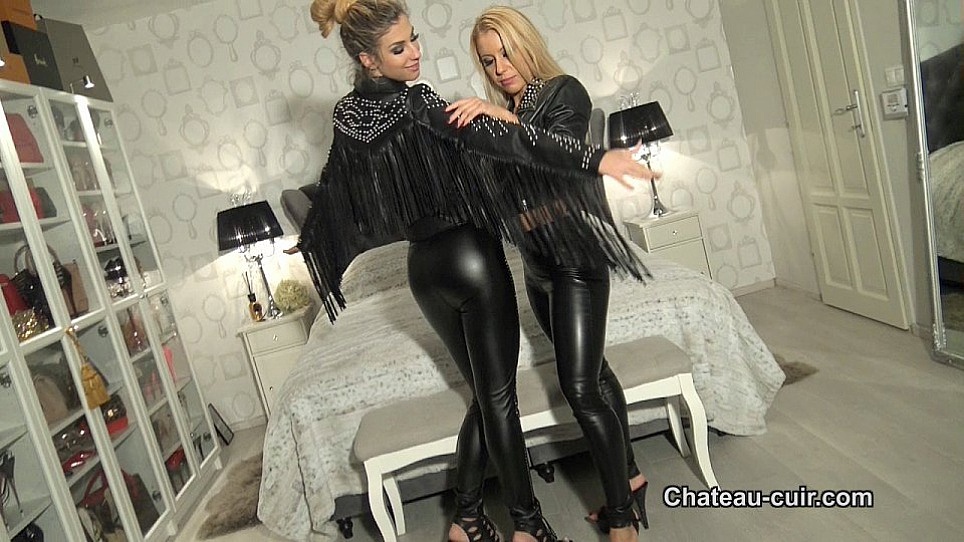 Lesbian leather legging sex part 1
April 5, 2019, 7 mins 43
Shona and Nikki will blow your mind in their leather jackets and tight leggings. These blondes are so hot and horny for each other. Watch how they lick their leathers, make out and cum in their pants as they use their vibrator on their pussy.
Contains: coats/jackets, trousers, high heels, blonde, girl/girl, toy
recent photo updates
high resolution images inside