73 models
6,985 photos
192 videos
Unique content, updated every 4 days
High quality videos and pictures
Boot whores made to cum part 1
February 16, 2018, 7 mins 55
Madame Catarina and I, Fetish Liza, have two male boot whores at our disposal. One has his dick trapped in a cockbox so we can trample him easily with our stiletto heels. He will feel those boot soles rubbing his erection harder and harder and he will suffer underneath our boots. It is so much fun seeing him wiggle, being on the verge of explosion but he will have to wait for us Ladies to make him CUM with our footwear.
Contains: femdom, boots, trousers, skirts, corset, bootjob, cumshot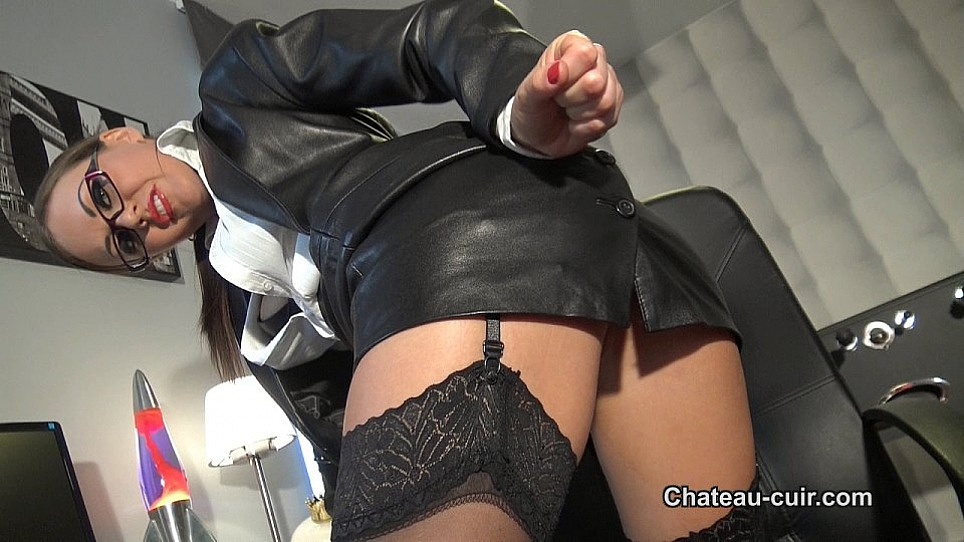 Leather boss Lady wants your cum
February 12, 2018, 8 mins 21
Boss Lady Tina is looking fierce and hot in her full leather business suit. She has the power and you are the one feeling very weak and horny for her, aren't you? Are you going to be a good boy for her and follow her instructions? She wants you to watch her as she strokes herself in her leathers, as she reveals her hot pussy...until she commands you to sum for her.
Contains: high heels, stockings, skirts, coats/jackets, JOI, tease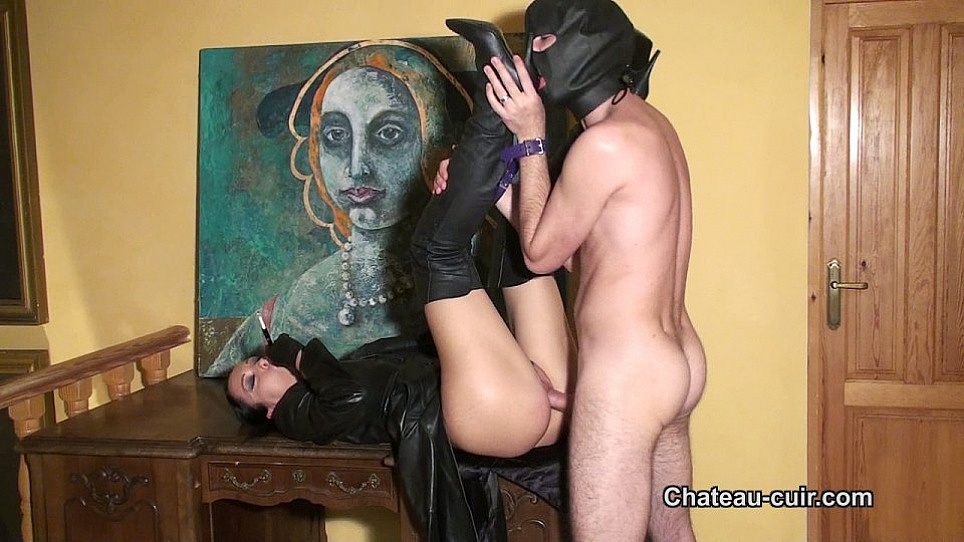 Vintage smoking leather sex part 2
February 8, 2018, 10 mins 48
Hot smoking sex, dressed in full leather! Watch the final part of this horny vintage hardcore clip and enjoy the huge cumshot in the end!
Contains: boots, gloves, smoking, coats/jackets, boy/girl, cumshot, handjob, blowjob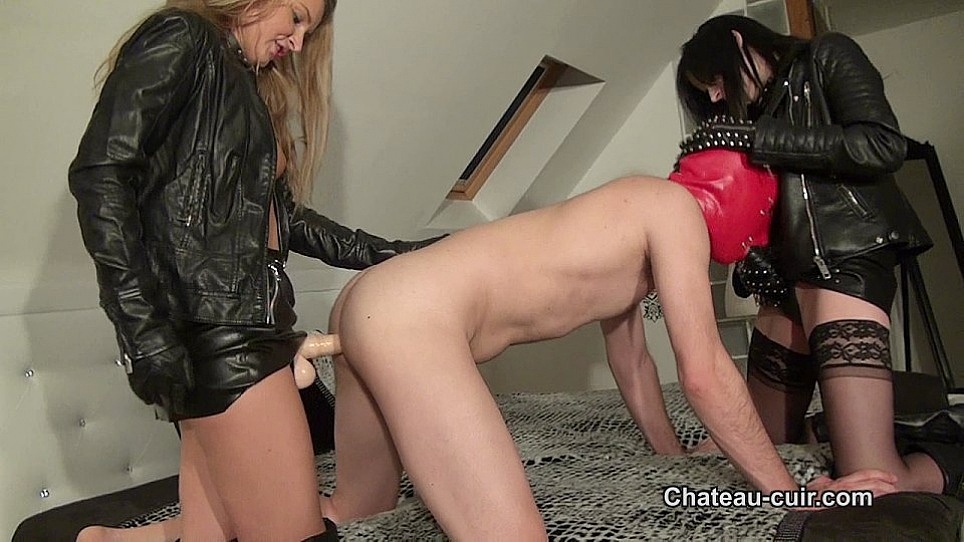 Spitroasted by leather girls
February 4, 2018, 9 mins 04
These biker babes mean business when it comes to training their male anal slut. Leather clad Daniella and Angel love to facefuck him with their strap-on cocks before they fill up his backdoor. The brutal, mean and hot girls adore "spitroasting" their slave.
Contains: femdom, strap-on, boots, stockings, gloves, skirts, blonde, coats/jackets, anal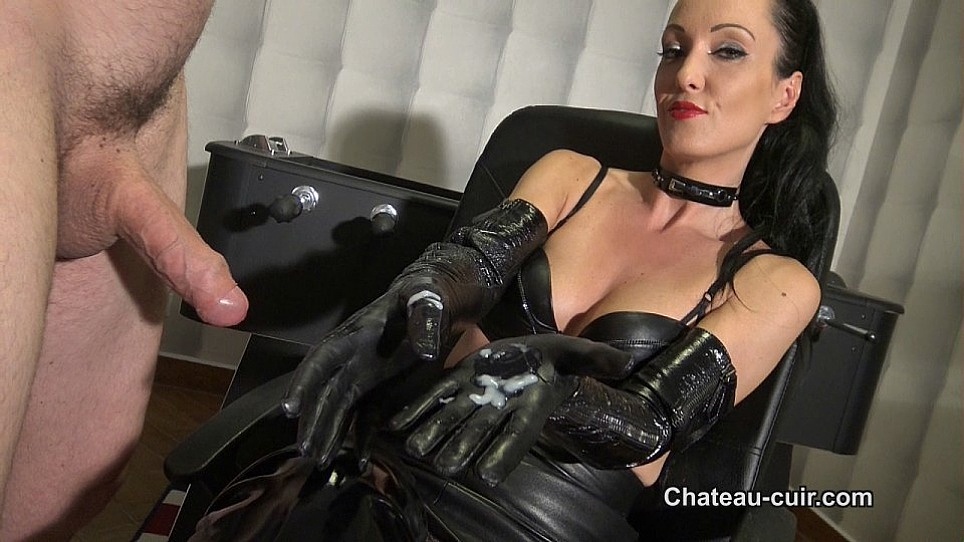 Gloved jerk-off game
January 31, 2018, 12 mins 02
Want to play a game? It involves these gorgeous Burberry gloves and a very sexy leather outfit. Do you think you can resist and control your orgasm whilst I tease you with my long leather gloves? Because I need you to cum after 10 seconds of counting for you to win.
Contains: gloves, boots, skirts, POV, handjob, cum on gloves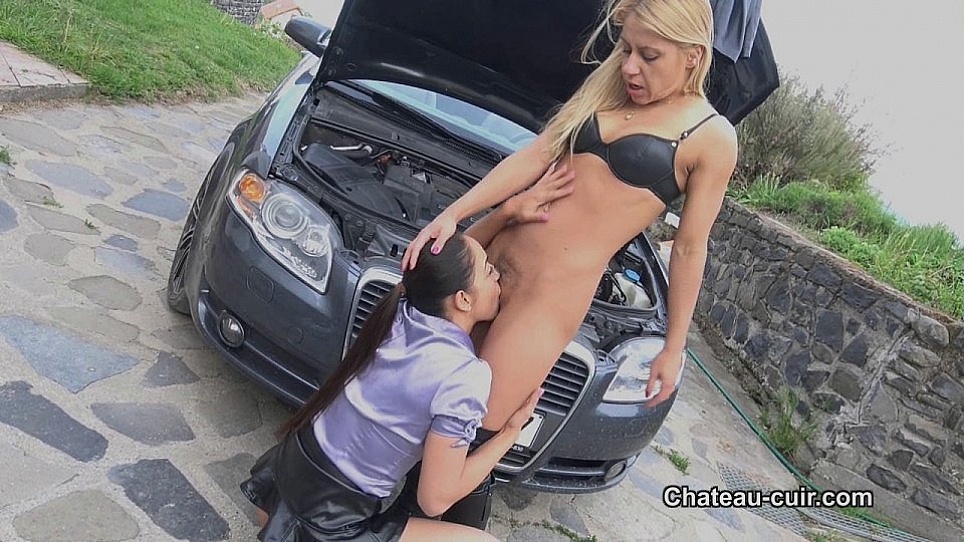 Leather girls car trouble
January 27, 2018, 11 mins 55
Oh dear! The car seems to be having some problems! And Nikki and Nomi have no idea on how to fix it! So instead of sitting around, feeling sorry for themselves, they check if the coast is clear and decide to have some leathery fun together! These girlfriends have known each other for a long time so they know exactly what turns them on...hot pussy and ass licking!
Contains: blonde, outdoors, boots, skirts, girl/girl, coats/jackets, trousers
recent photo updates
high resolution images inside