73 models
7,061 photos
211 videos
Unique content, updated every 4 days
High quality videos and pictures
Leather loving cuckold sex part 1
October 22, 2018, 10 mins 43
Miss Coco loves her luxuries, her gorgeous leather dresses and a lifestyle for a queen. Her loser husband can pay for it all as that is the only thing he is good for. He is terrible in bed and Coco always has other lovers. Now it is time he gets cuckolded again as wifey is horny and hungry for cock. Not his dick, but her boyfriends! She involves and humiliates her worthless hubby as she enjoys her steamy sex partner.
Contains: boy/girl, cuckold, dress, blowjob, gloves, high heels, femdom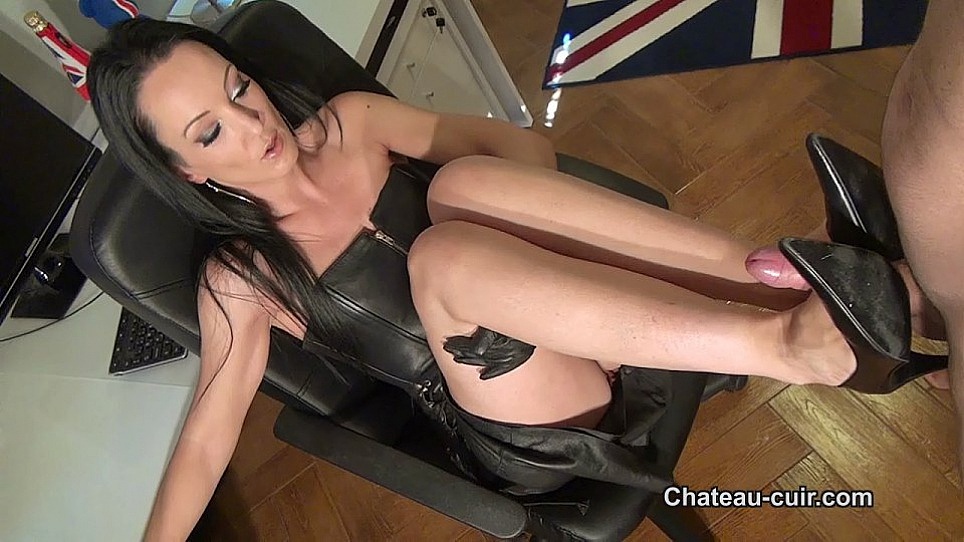 Cum on My shoes part 2
October 18, 2018, 7 mins 23
My office slave loves my leather gloved touch and sexy pumps on his cock. After plenty of teasing, I allow him to release himself on to my leather shoes.
Contains: high heels, skirts, corset, gloves, shoejob, cumshot, handjob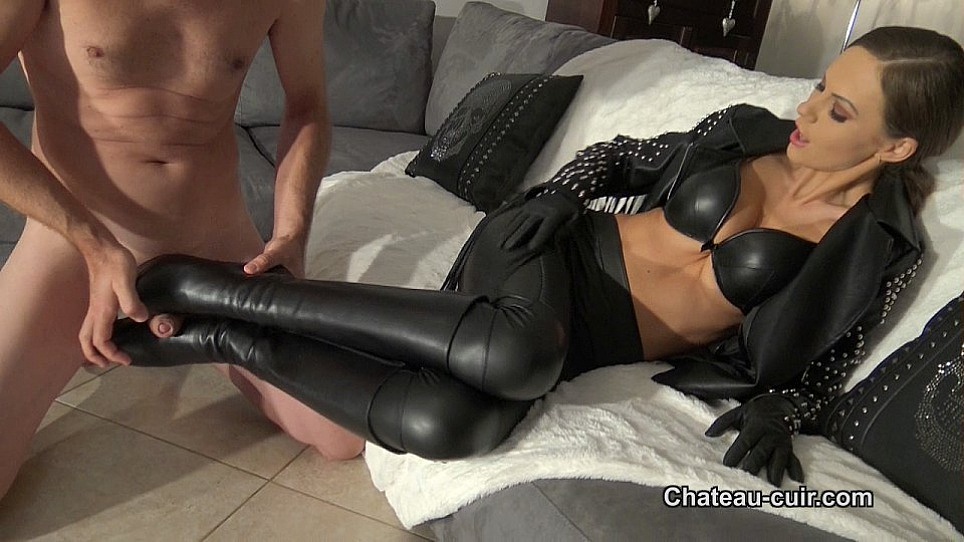 Cum on her divine boots part 2
October 14, 2018, 7 mins 08
Miss Tina Kay is getting her leather boot slave all worked up. He is so horny and so desperate to feel her divine boots around his stiff, hard cock. She lets him fuck them like a dog and orders him to lick up his spunk once he has released himself onto them.
Contains: boots, trousers, coats/jackets, gloves, cumshot, bootjob, femdom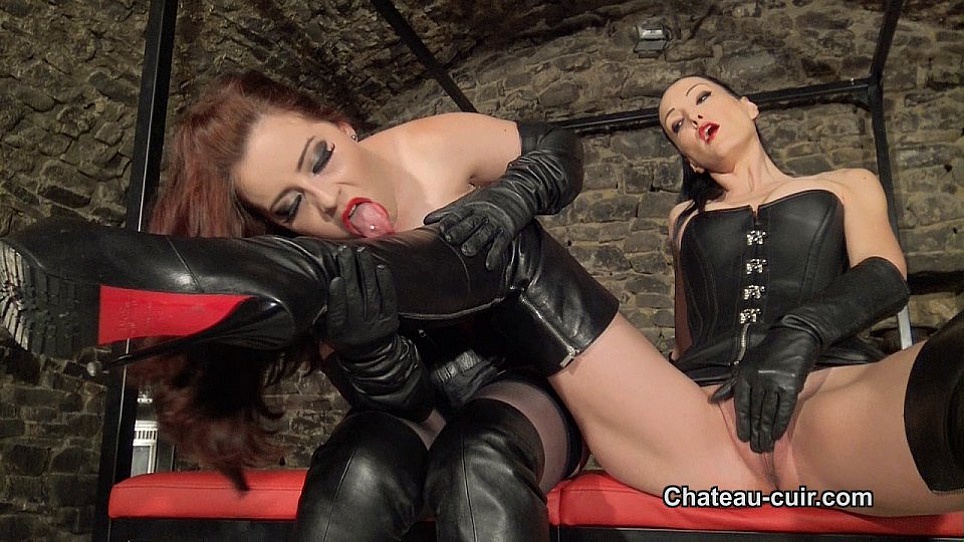 Leather loving girlfriends part 2
October 10, 2018, 7 mins 26
Lexie and Liza are loving the taste of their leather gloves and boots so much! They watch each other as they make themselves cum with their gloved hands. Would you like to taste them?
Contains: boots, gloves, skirts, corset, dungeon, redhead, girl/girl, masturbation, stockings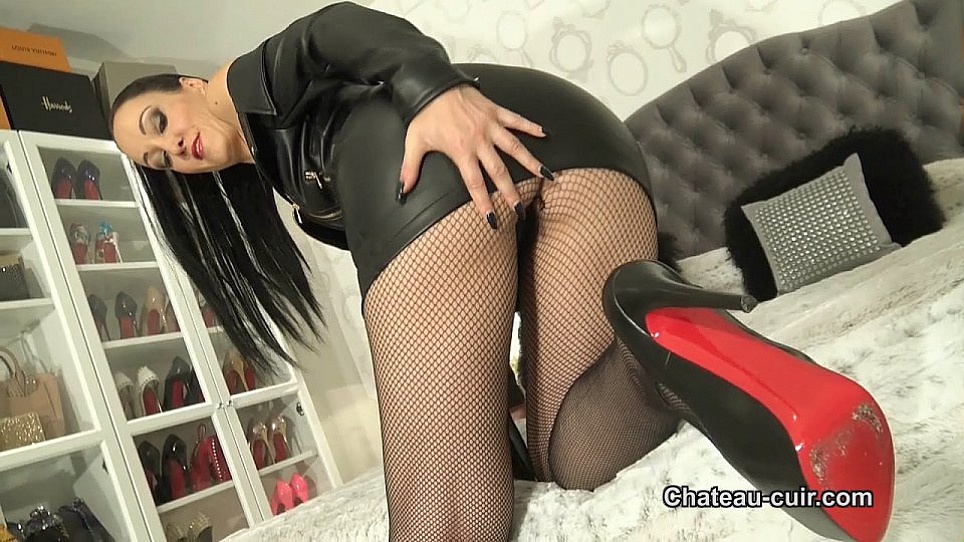 Hot leather dress tease
October 6, 2018, 7 mins 47
I am wearing the perfect leather dress for teasing, super short and super tight. Do you like how my ass fits in this? How it shows my long legs in my fishnet pantyhose? Let me get you all excited about this sexy leather biker style outfit.
Contains: high heels, pantyhose, solo, tease, dress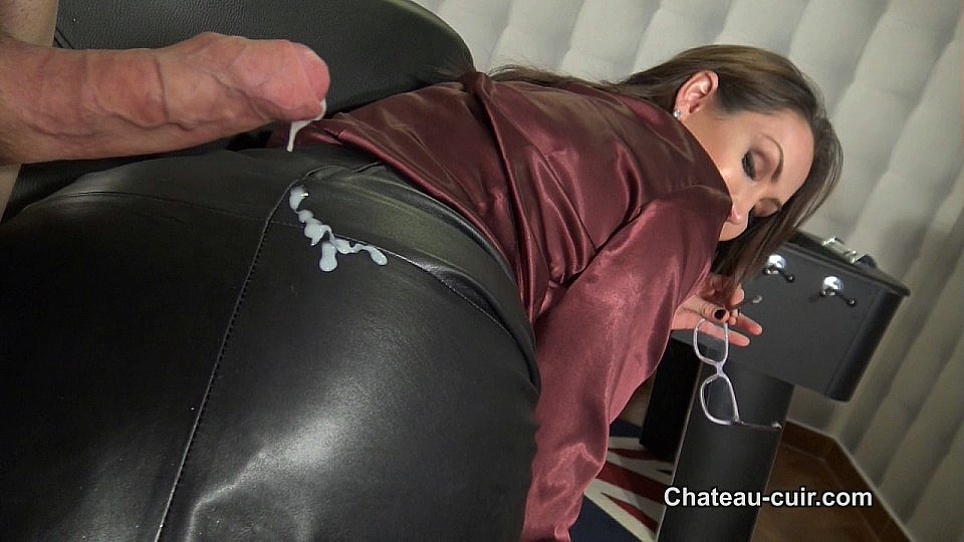 Cum on her posh leather skirt part 2
October 2, 2018, 7 mins 17
Mistress Yasmin is loving the way her leather slave is worshipping her sexy leather heels. As she is in a good mood, he will be allowed to cum on her posh leather skirt. And what a big load of spunk it is!
Contains: skirts, high heels, cum on ass, masturbation, femdom
recent photo updates
high resolution images inside